We strive to keep the most accurate and up-to-date information about psychology universities and degrees on our website. If you find any missing information on this website, or if there is a university or degree listing that needs updated, please use the contact form to get in contact with us.
Why Psychology Degrees?
PsychologyDegrees.org was created to help people either looking to get into a psychology career, looking to further their psychology career with a graduate level degree, or for someone looking for a career change into psychology.
Our goal is to provide all of the information on psychology education in just one place, then provide you with the information you need to make a decision on your education. We write about:
Regional, state-by-state coverage of the psychology industry, including different universities in that state. We then provide you with a way to get in contact with those universities.
Detailed information and research on specific career paths and occupations one can have with a psychology degree
Specific psychology degrees and all of the accredited universities in the United States that offer the degree
About Us
PsychologyDegrees.org is owned and operated by Enroll Education LLC, who has been building websites within higher education for nearly two decades. In 2015, we created PsychologyDegrees.org to become one of the top resources focused on psychology education. We have researched thousands of data points to understand which jobs and careers will be in demand over the next decade or more, and then builds websites to match people looking for a degree in that career field.
The idea is to be focused only on a handful of program areas, so we can find experts to write about those programs to provide you the best, most up-to-date, and specific information. Psychology is considered one of those growth areas, and our main Editor and Writer has a Bachelors in Psychology, Master's in Psychology, and BCBA licensure in the state of Tennessee.
Contributors and Editors

Christa Mashburn
Lead Writer and Editor of PsychologyDegrees.org
Undergraduate Education: Bachelor's in Psychology
Graduate Education: Master's in Psychology with Applied Behavior Analysis emphasis (BACB accredited)

Christa Mashburn grew up in the state of Tennessee, fascinated by the field of Psychology and its multiple applications for individuals, groups, and communities. It was not until Christa was married with 3 children that she recognized the value in higher education and decided to follow her dreams of achieving a college degree. She began writing professionally due to the joy she finds in writing as an outlet and as a tool for motivating others like her. Christa has been a professional writer for over 10 years.

Her profound interests in the correlation between lifetime experiences and behaviors empowered her to move forward with her education to better influence the results of those she worked with. Christa completed a completely online and BACB-accredited Master's in Psychology with emphasis in Applied Behavior Analysis to use as a tool for empowering both social workers and families with research-proven methods for behavior management.

After completing her master's degree, Christa completed the training requirements needed to become a Board Certified Behavior Analyst. She is currently licensed to practice as a Behavior Analyst in the state of Tennessee. As an adult college student, Christa realized that there were likely more adults in need of guidance with finding degree programs to fit their desire for higher education and better-paying careers overall. Her understanding of the need for flexible learning alternatives for busy adult learners makes her a great educational reference for new college prospects. She seeks to further support future college students through her knowledge of the fields of Psychology and Social Work, as well as the educational milestones in place for diverse career fields in each major.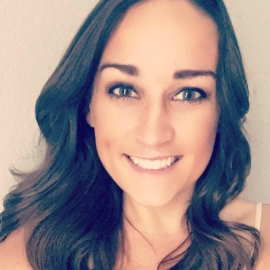 Ellie Jesse
Research
Education: Bachelors in Journalism and Mass Communication
School: University of North Carolina – Chapel Hill

Ellie Jesse is a marketing professional with over 8 years of experience working in education technology. She currently provides in-depth data and statistical research support for online higher education programs within Psychology, Counseling, and related social science areas. Ellie received her Bachelors in Journalism and Mass Communication from the University of North Carolina – Chapel Hill.
A Note About Sponsored Advertisements
Throughout the website, you will notice sponsored advertisements for universities/ psychology programs. We primarily place featured listings for different universities that could be of interest to its users. Every university on any of our sites is fully vetted, and is accredited, but you are responsible for asking the appropriate questions about any program you apply to.
We have created this privacy statement for this website; in order to demonstrate our firm and continuing commitment to the privacy of personal information provided by those visiting and interacting with our website. We hold the privacy of your personal information in the highest regard. The following discloses our information gathering and dissemination practices for this website.
We recognize the importance of protecting your privacy and our policy is designed to assist you in understanding how we collect, use and safeguard the personal information you provide to us and to assist you in making informed decisions when using our site. This policy will be continuously assessed against new technologies, business practices and our customers' needs.