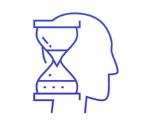 If you were to choose to pursue a Doctorate in Counseling Psychology (PsyD), you might have the opportunity to become an expert in the emotional and behavioral processes that are common throughout society. Other areas of psychology focus on long-term mental illness or specific needs, Counseling specializes in providing support to general mankind.
Counseling Psychology as a degree field can be great for upcoming professionals that have an interest in the underlying aspects of human behavior and the emotions that drive people to make the decisions that shape their lives. Professionals in Counseling Psychology can administer psychotherapies, similar to those in Clinical Psychology positions. However, Counseling Psychologists may work with more people that are working to prevent long-term mental health issues or even people that are experiencing immediate issues within their personal lives. This career field can be a great addition to community efforts focused on general mental health improvement and family wellness.
Choosing Between a Counseling Master's or Doctorate
If you were to take a poll of counselors within your area, you might find that the greater majority of them hold a Masters in Counseling or Psychology than a Doctorate in Counseling. Since a Master's is the minimum degree requirement for counselors to become licensed, many people that stop their degree progression at this point.
Obtaining a doctoral level degree such as the PsyD in Counseling Psychology can assist you in standing apart from the large crowd of other licensed counselors in the field. Educational programs at the PsyD level can also provide students with deeper insight into the mental, emotional, and behavioral aspects of human nature that can lead to unpleasant symptoms and feelings. Professionals that move forward into this degree level may also have the option to pursue management-level careers within their current job.
Career Outlook and Salary Potential
One of the most asked questions regarding this career field may be concerning the financial benefits and job security. The stigma surrounding mental health and wellness may see a decrease in the years to come, since so many people are ready and willing to seek help for their experiences and shortcomings in life. With this rise in the need of mental health providers, graduates in this field may see a rise in potential career opportunities.
Our team of educational experts has provided some information regarding salaries for professionals that choose to work in Counseling Psychology.
Counseling Psychologists: $81,330 on average per year (BLS).
Clinical Psychologists – Substance Abuse and Psychiatric Hospitals: $82,420 on average per year (BLS).
Typical Doctoral Coursework
Doctoral programs in Counseling Psychology may include different methods of instruction than lower-level degree programs. At this level, students may spend a large amount of time researching psychological issues, developing hypotheses about various mental issues or illnesses, and developing a proposal to assist in the treatment of clients with stated psychological concerns. Most doctoral programs consists of courses that can assist students in learning practical and research skills that can help them become better practitioners along the way. Students may also participate in internship experiences that can put them in touch with licensed professionals currently working in the field. Browse through a few example courses below.
Ethics of Professional Practice: One thing that is important to learn during a Counseling Psychology degree program is the legal and ethical regulations associated with their professional field. In this course, students can learn how to uphold the ethical standard of their profession. This includes properly protecting personal information of clients, learning how to have an evidence-based practice, and reading about policies designed to protect both clients and professionals in the counseling field.
Multicultural Perspectives on Human Behavior: As a Counseling Psychologists, a professional should have deeper insight into behavioral norms for people from varying cultural backgrounds. This course can introduce students to cultural variances that may be found in America, as well as ideas surrounding the differences in behaviors within each group. The goal of this course is to better equip counselors with skills that can be helpful when working with diverse clients in the field.
American Psychological Association (APA) Accreditation
The American Psychological Association (APA) is a professional psychology organization that has been joined by well over 100,000 teachers, researchers, and professional psychologists. This trusted agency is responsible for accrediting higher level psychology degree programs that can result in licensure. While online degree programs are a popular options for psychology professionals, the APA does not currently accredit degree programs in this format. If you are interested in pursuing an APA-accredited doctoral level program, you should see out traditional on-campus programs for your degree.
Featured program
APA-accredited PsyD programs in Counseling Psychology can be your best option for obtaining licensure as a doctoral level psychologist. Radford University in Virginia could be considered an example of great quality and reliability in terms of PsyD programs available today. This PsyD in Counseling Psychology can allow students to pursue a focus in Rural Mental Health. They also provide more insight into diversity and social injustice. This program can take 4-5 years to complete for most learners and contains a 2,000 hour internship requirement for graduation.
Online doctorate programs
If convenience is important in your doctorate program, consider online degree programs. These degree programs can allow students to attend class at times that work best for their schedule. They also can provide the same level of support as traditional programs. Online doctorate degrees also do not require you to live in a specific location. This can be a major consideration, when you consider that programs can take 4-5 years to complete.
Online programs in Counseling Psychology may not provide the same level of accreditation as traditional programs. This is because some accrediting bodies do not evaluate online programs. If specific accreditations are important to you, verify that your program meets the requirements prior to applying.
Argosy University – Online PhD in Counseling Psychology
Capella University – Online PsyD in Counseling Psychology