Over 7,000 Different Psychology Degree Programs
Consider a featured online psychology program currently taking applications.
University
Program
Admissions
University of West Alabama
Online Psychology and Counseling Degrees

Multiple programs: Bachelors in Psychology, Master's in Experimental Psychology (Clinical, Healht & Sports Psych), Family Counseling, Guidance and Counseling, Clinical Mental Health Counseling, and more.

Website
Pepperdine University
Online Master of Psychology

Choose your path at Pepperdine: pursue licensure as either an LMFT or LPC and serve diverse clients with our online master's in clinical psychology.

Website
Methodist University
Online Bachelor of Science in Psychology

Gain the skills for diagnosis, clinical interview procedures, behavior analysis, and more.

Website
University of Texas Permian Basin
Online BA in Psychology

Program provides a broad foundation of psychological science knowledge and emphasizes vital written communication and research skills that can inform and assist you in helping professions.

Website
Butler University
Online Master of Science in Mental Health Counseling

Cover topics like fundamental counseling theory, trauma and crisis response, and psychopharmacology. No GRE Required.

Website
Our Lady of the Lake University
Multiple Psychology & Counseling Programs

Online Bachelor of Social Work, Master of Arts in Counseling, and Master of Social Work degrees.

Website
Concordia University - Saint Paul
MAHS in Forensic Behavioral Health

Get the skills you need for a career at the intersection of behavioral health, criminal justice and the legal system.

Website
View more featured 100% online psychology programs accepting applications for 2023.
600 Online Psychology Programs, 3,100+ Psychology Degrees Total at 1,700 Universities.
PsychologyDegrees.org is the most comprehensive psychology degree guide on the web. There are over 3,100 different psychology degrees and 1,700 different universities in our database, as of 2023. All states have at least one psychology degree program offering. PsychologyDegrees.org is the top resource for finding an accredited psychology degree.
We use the best and most comprehensive data sources
We use data and studies from the most well-respected organizations and journal publications in psychology, including the following: American Psychological Association (APA), the Masters in Psychology and Counseling Accreditation Council (MPCAC), the Psychological Clinical Science Accreditation System (PCSAS) National Association of School Psychologists (NASP), among many others.
Levels of Psychology Degrees
Psychology focuses on the brain and its functions as a basis for understanding behavior, emotions, and cognition. Psychology programs are available online at all levels. Traditional master's level programs and can be stepping stones to doctoral level learning. To practice as a licensed Psychologist, most states require a Doctoral degree and licensure.
Bachelor's Degrees: Programs in Psychology can begin at the associate degree level. The Bachelor's is a more common undergraduate degree. Many students begin their educational journey at the bachelor's level. Its completion can lead to numerous entry-level positions in the mental health field and counseling. The Bachelor's in Psychology can allow insight into the historical foundations in the field, as well as a look into the psychological development in normal and abnormal cases. Development such as social relationships, the family network, and attachment may be part of the learning process at this level.
Graduate Degrees: The Master's in Psychology is one of the more popular degree options. There are certification and licensure options available at this level. Students that complete Bachelor's in Psychology programs may then move forward into Master's programs or Doctor of Psychology programs.
Master's Program Tracks: The Master's in Psychology offers extensive training. Typical topics include developmental and environmental aspects of personality acquisition. Professionals in this field often choose specializations to focus their studies. Top specializations include Behavior Analysis, Counseling Psychology, Cognition and Learning, or Clinical Psychology.
Other Areas of Study: Psychology degree programs are sometimes categorized into treatment groups, such as Child and Adolescent Psychology, Geriatric Psychology, or Family Psychology. To learn more about how a person's physical development and upbringing can influence their future emotional and behavior growth, this could be the field for you to consider.
At Psychology Degrees.org, you will find detailed listings of every university in the U.S. that offers a psychology degree. We include pertinent information for that degree or state. We research the web to study psychology programs and find information for those interested in a psychology degree and career. We researched many universities about what makes for the best psychology student.
To become licensed as a Psychologist, students must complete at least a doctoral-level program in Psychology. Ph.D. programs in Psychology and Clinical Psychology are popular options. These programs are available at many accredited universities.
Top Psychology Programs
Why Consider a Degree in Psychology?
There are many reasons to consider working in psychology, one of which is a strong future outlook. The United States Bureau of Labor Studies estimates psychology jobs to grow by 14% from 2016 to 2026, which is faster than the national average.
According to a publication by the APA in 2011, several psychology subfields, particularly industrial-organizational (I/O) psychology, geropsychology and neuropsychology, are poised for major growth.
Foundation in Psychology or Counseling
Psychology is the foundation for popular careers areas like counseling and psychiatry. Undergraduate psychology programs teach students entry-level knowledge of the brain and its structure. This is necessary to beginning to understand normal and abnormal patterns of behavior.
Multiple Specialties
In graduate degree programs, students focus on specific areas of Psychology that are most related to their field of interest. Choosing a specialization like Counseling Psychology can provide students with the skills needed to provide counseling services.
Psychology provides a more focused look into the physiological processes involved in critical thinking decision-making. The foundation also focuses on the natural growth and change of the human brain.
Students considering the field of Psychology likely have a profound interest in the scientific explanations of emotional processing. This knowledge can be beneficial when transitioning to fields like professional counseling or doctoral level Psychology.
An Overview of the Online Psychology Degree Guide
Overall, there are 3,198 different Psychology Degrees in the US, with degrees spanning all degree levels across 1,710 universities in all 50 states. Here is how they break down, with summaries of each degree.
Bachelors of Psychology: 1,531 programs

Common Bachelor's Programs include: Counseling Psychology, Clinical Psychology. A Bachelors in Psychology typically consists of the basics, including researching and writing technique and designing the basics of psychological literature or correlational studies (according to the

American Psychological Association APA

).

Masters of Psychology: 942 programs

Popular Master's Programs include: Behavior Analysis, Counseling Psychology. Perhaps the most popular option for an online Psychology degree. A Master's in Psychology can help prepare students for a research or academic career and put them on the path to becoming a licensed clinical psychologist. Certain licensing requirements and in many cases a Doctoral degree may also be requirements.

Doctorate of Psychology: 466 programs

Top Doctoral Programs include: PsyD, PhD, Doctoral Research. The

APA

is the top accrediting board for PsyD, or Doctorate of Psychology programs. The

APA Commission on Accreditation

(CoA) and Office of Program Consultation and Accreditation work in conjunction to accredit doctoral, internship and postdoctoral programs, as well as provide assessments to ensure the school is in proper standing for the degree.
Using PsychologyDegrees.org
We are constantly researching psychology programs at every degree level, researching publications, and updating our website to give you the most current, detailed information on psychology careers. Our goal is to become the best website solely dedicated to psychology education. On this site, you can:
Stay tuned for updates to the aforementioned pages and more. We are always looking for new ideas to add as a valuable resource for students considering a career in psychology, so let us know if something sticks out that could be helpful, including updates for any schools or psychology programs.
How to Become a Licensed Psychologist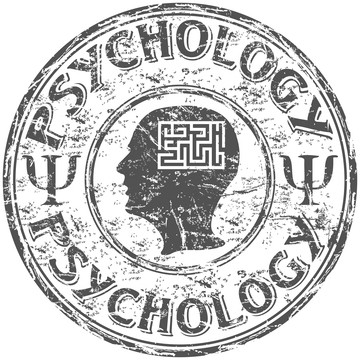 In order to become a licensed psychologist, most states require that individuals hold at least a high level graduate degree and pass a board exam. These requirements vary slightly from state to state, requiring applicants to be only the most qualified.
The majority of graduates of psychology are at the bachelor's degree level and enter in the workforce at entry-level professions. There are currently high numbers of graduate level psychologists in every state. This is likely because you have to have a PsyD in most states to practice as a clinical psychologist. Regardless of your path, there is an abundance of opportunities in psychology. With the experience in writing and communication that psychology students receive while in school, there are multiple careers available.
Since psychology hit the professional field, it has continued to grow and is now one of the most popular fields of study for college students. It involves the betterment of humanity, which provides an essential piece to a better society. Those interested in the field are encouraged to research the requirements for licensure in their state in order to better prepare for a degree path.
After collegiate studies, the working world is a vibrant place for psychology professionals. In a variety of fields, psychology professionals are needed and the continues to grow.
We take our information very seriously: if you find any errors on our website, do not hesitate to contact us.
The Need for More Psychologists
The increase in the popularity of psychology has only grown since the science was accepted as a discipline over a hundred years ago. Psychology is a relatively young science in comparison to other scientific fields and continuously matures over time.
The founders of the psychology field worked hard to prove that the science was relevant and could be studied. After some speculation, it was accepted and has flourished ever since. Its growth has marked a prominent increase in job opportunities in the health care field, educational field, and even business. More and more businesses are calling on psychology professionals for expert advice on ideal working conditions and employee morale.
In the educational field, psychology professionals research and develop new methods of treatment for those in applied psychology to use in the field. As a whole, the outlook for psychology is bright and only continues to prosper.
Types of Psychology Degrees
Associate's Degrees in Psychology
The Associate's degree in Psychology is a great entryway for new college students that are looking for a future in psychological careers. The associate's level program is most commonly used by students that have plans to move forward into bachelor's or higher level programs in psychology, since it provides a general understanding of the beginning topics of psychology education. This program consists of 1-2 years of prerequisite and psychology-specific coursework that helps students better understand how psychology plays into the realm of society.
A lot of the curriculum in this degree program involves a look into the introductory topics in psychology, such as the history and development of the science, different types of mental ailments, and developmental psychology. Students that have completed this degree program have the option of moving forward into higher degree programs in psychology or finding entry-level positions within the field. At this level, students can further their resume in social services, human resources, or even specialty fields such a substance abuse counseling or mental health.
Bachelor's Degrees in Psychology
Bachelor's degrees in Psychology are likely some of the most popular degree programs available in the field of social and behavioral health. Most students that are seeking careers as psychologists or counselors begin at this level, since it provides the most impact for future learning in psychology. At this level, students have the opportunity to blend knowledge of both standard educational classes such as Algebra and History with courses that are specific to the field of psychology. Most bachelor's programs can be completed in around 4 years and lead to entry-level careers as case workers, behavior specialists, or even consultants.
Bachelor's programs are usually designated into either the Bachelor of Arts of Bachelor of Science, with each having their own special contribution to a student's area of interest. Arts degrees blend psychology with the general education component to help relate psychology with different aspects of society, while Science degrees are more focused on the techniques and applications of the actual science of psychology.
Master's Degrees in Psychology
The Master's degree in Psychology can be the gateway to licensure and practice for upcoming psychologists and counselors interested in this field. This 2-3 year program focuses specifically on the psychological components of social work or counseling within its concentration. Students that are at this level can expect to take part in independent field work, supervised work experience, and possibly even thorough research projects.
Depending on the type of concentration that a student chooses, the courses that are taken within the degree program can vary. Students that have chosen practice-oriented concentrations may take courses that are centered around fair and ethical treatment, clinical diagnostics, and treatment methods. Since the main focus of master's level programs is to create knowledgeable service professionals, students within these programs may learn a lot about the ethics and requirements associated with working in the public domain.
Doctorate Degrees in Psychology
Psychology prospects that are interested in taking their careers beyond service positions usually look towards doctorate programs for their education. Doctorate programs in Psychology often involve a more research-oriented approach to learning, which can encourage learners to work towards contributing new knowledge to their field. Doctorate programs can last around 2-4 years, depending on whether or not learners have obtained their master's degree prior to enrolling. At this level, students have the option of pursuing a PhD in Psychology or PsyD in Psychology. Each of these programs has its own benefits, depending on what outcome students are looking for after graduation.
PhD programs in Psychology are often chosen by professionals that want to pursue research-oriented positions, or those that want to have a career in psychology education. PsyD programs are more suitable for students that want to remain in the practical side of psychology throughout their career. Either program can also potentially lead to management positions within social services and mental health organizations.
Psychology Schools by State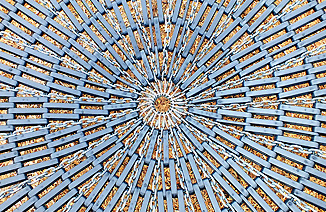 We have gathered over 1,700 different universities in the United States that have a psychology degree at any degree level.
Use the links to the individual state pages to find pertinent information for the outlook of psychology in that state. For each state page, we have listed out every psychology degree offering at every university, including degree level, plus specific information about the governing Board of Psychology in that state. Each board has similarities nationwide, but some have state-specific requirements for being a licensed psychologist that you should be aware of.
You will also find information about the current state of psychology, including average salaries for psychologists and counselors in that particular state. You will find information about the best cities in which to get a psychology job, and highlights of what to expect for a curriculum at each degree level.

Psychology Programs by State
What is Psychology? An Overview of Psychology
When trying to figure out if psychology is a career option you want to pursue, it is good to first have an understanding of the history and theory of psychology. Read our in-depth analysis here.
Psychology Degrees by State: Find Universities Near You
Overall, we have more than 1,700+ different accredited universities in the United States that offer some level of psychology degree – Associate's, Bachelor's, Master's, or Doctoral level – in our database.
Degrees by Specialty: Learn About All Program Areas
There are more than a dozen different specializations of the psychology degree. Find out about each one and the differences, advantages, disadvantages, and university availability of each and every specialty of psychology by viewing the different psychology degrees by program specialty.
Who Should Study Psychology?
When considering whether or not a person is fit for a position in psychology, there are different aspects to consider. Applied psychology professionals work directly with patients applying therapies as well as other programs to promote an increase in quality of life. They work in hospital environments as well as private practices. In applied psychology, professionals may be required to make home visits or even travel to assist patients with treatment.
Help People
Those interested in this field should have a desire to help people lead better lives and be willing to go the extra mile to ensure patient or client satisfaction. If an individual is interested in working in a field that is focused on helping people, psychology is definitely a great choice.
Psychology Professionals Needed
In the research path of psychology, professionals are constantly needed. Psychological theories are continuously being released, building on the existing studies of past and present researchers. New methods of patient care emerge as these professionals use scientifically reliable steps to test the effectiveness of new and existent treatments.
Research and Observation is Needed
Researchers work in the field and in laboratories to provide for natural or controlled settings. Behavior observation is a large part of psychological research, which involves observing, recording, and predicting behavior. These professionals provide a needed service to the community, making it a highly desirable educational path for prospective students. Research in psychology is vital to the evolution of therapeutic programs and techniques that exist currently, making research specialists highly sought out in psychology careers.
Availability of Psychology Education
Educationally, psychology programs are found in each and every state. Regardless of where a prospective student is located, there are programs available.
All Degree Levels
Degree programs in psychology range from undergraduate degrees such as associate's and bachelor's to graduate degrees such as master's and doctoral program. Students can choose from a variety of different degree specialties, including Clinical Psychology, Counseling of varying focus, Sports Psychology, Industrial-Organizational Psychology, and even Neuroscience. There is no end to the possibilities when pursuing a future in psychology.
Psychology is a Good Starter Degree
As one of the most versatile degree programs available, psychology can be the start of a career in numerous fields. College coursework in psychology includes courses that increase students' abilities to communicate effectively. Having the ability to communicate ideas and convey compassion can open doors for psychology students in the future.
Teaches Critical Thinking Skills
As a student of psychology, students will find that the curriculum challenges them to think critically, another skill that will prove to be beneficial in the field. Learning about how people think, how they feel, and how they behave gives psychology graduates an advantage over others, especially in fields that deal with people directly.
Common Psychology Degree Questions
What is the Difference Between a BA and BS in Psychology?
Short Answer: Yes, there is a difference (BS is discipline focused while BA is theory).
Longer Answer:
When choosing which route to take in your psychology program, it is important to consider the inner workings of a program prior to making your decision. The Bachelor of Arts in Psychology program is a more broadly-focused program that encompasses the aspects of psychology in addition to other liberal arts courses. If you choose this route, you may find yourself taking more courses that focus on language, society, or health in general.
This type of degree is a great choice for students that wish to pursue careers in medicine, business, or even law. The Bachelor of Science in Psychology is a more discipline-focused option that allows students to take more courses that address topics specific to psychology.
BS learners are typically students that wish to pursue careers in psychology research, counseling, behavioral health, or mental health services.
What is the Difference Between a Psychologist and Therapist?
Short Answer: There are multiple similarities and sometimes used synonomously, but Psychologists typically work in a clinical or research environment and usually have more educational requirements.
Longer Answer:
Some of the common career options for psychology degree earners can blend together and sometimes be misrepresented in society. Psychologists are some of the most common psychology professionals found working within the field. Like therapists, psychologists are expected to have a minimum of a Master's in Psychology and hold a valid license prior to working with clients in the field.
Psychologists, however, can work in many diverse fields, since their designation allows them to work with clients that have been diagnosed with mental illness or other cognitive ailments that can affect their quality of life. Psychologists may also work in research or alongside psychiatrists in a clinical setting.
Therapists typically work with clients that are dealing with difficult circumstances in their everyday life, situational occurrences such as death or loss, substance abuse, or even with relationships. While therapists can also have very diverse responsibilities in the field, the sum of their work is focused around providing support to their clients regardless of their circumstances.
While both psychologists and therapist can work with clients individually and diagnose/treat mental illness, psychologists have a broader spectrum under which they can provide services to people in need.
What Do You Need to Pursue a PsyD, or a Doctorate in Psychology?
Short Answer: Every PsyD program is different but typically you need a Bachelor's Degree, Master's Degree, then you need to meet GPA, professional, letter of recommendation, or interview requirements (or a combination of these).
Longer Answer:
If you are considering moving forward into a Doctorate degree program in Psychology, you might be interested in the requirements set forth by universities offering these programs. At most universities, students are required to have previously completed a Master's program in Psychology prior to being approved for entry. In addition to this requirement, students might also be required to provide proof of a minimum 3.0 GPA from undergraduate studies and transcripts from all attended schools.
Schools that accept bachelor's degree holders often require that the undergraduate degree be in psychology or other closely related field. As part of the application process, students may also be expected to provide a professional resume, letters of recommendation, or even take part in a scheduled interview with the university.
While there are some programs that have no GRE requirement, you might find a few colleges that require scores from this examination for entry. This examination helps determine your academic standing, which can be a valuable tool for universities with a high enrollment rate.
Although rare, there are also some universities that require students to have some experience working in psychology-relevant fields. This item on your enrollment checklist can vary from 1-3 years of professional experience, which must be verified by your employer.
About Accreditation for Colleges
Generally speaking, you want to make sure you enter into a psychology program that is accredited. That said, there are a number of different forms of accreditation: national accreditation, regional accreditation (both general at the university level), and program specific accreditation. So, which is best? Simply put, it depends. Below is an overview of the different types of accreditation you should be on the lookout for. Rest assured, we have verified that ALL of the psychology programs and universities listed throughout PsychologyDegrees.org are accredited.
Regional Accrediting Boards
These organizations are recognized by the U.S. Department of Education.
Middle States Commission on Higher Education
New England Association of Schools and Colleges
North Central Association of Schools and Colleges
Northwest Commission on Colleges and Universities
Western Association of Schools and Colleges
Southern Association of Colleges and Schools
Psychology Graduate Program Accreditation
A number of organizations accredit individual psychology graduate programs. Here are some of the most reputable:
The American Psychological Association ("APA"), operating through its Commission on Accreditation
The Association of State and Provincial Psychology Boards ("ASPPB")
Doctorate Level Psychology Specific Accrediting Boards
Council for Accreditation of Counseling & Related Educational Programs ("CACREP")
Council on Rehabilitation Education ("CORE")
Commission on Accreditation for Marriage and Family Therapy Education ("COAMFTE")
Masters in Psychology Accreditation Council ("MPAC")
National Association of School Psychologists ("NASP")
A Brief History of Psychology
Psychology is one of the most profound types of health care and consulting services available. Focusing on the human mind and its processes, psychology is a thorough investigation into human thought, behaviors, and emotions.
The founders of psychology, William Wundt and William James, set the stage for a totally new branch of extensive behavioral science. The theories of these founders have helped create one of the most popular choices of degrees for college students currently.
Since psychology bases its studies around human behavior, it can be applied to almost every aspect of human life.
Those interested in a field such as this one are pleased to discover that it is also one of the most diverse career choices available.
Want to Know More About Psychology?