Individuals with excellent critical thinking skills and the dedication to the treatment and prevention of serious mental disorders are excellent prospects for the Master's in Clinical Psychology field. Programs are available in many different areas of the country, providing accredited and respected educational paths.
Online Psychology Courses at the Graduate Level
An accredited university providing the Master's in Clinical Psychology offers courses such as Social Problems for Clinical Psychologists and Introduction to Cognitive Behavioral Therapy.
Social Problems for Clinical Psychologists introduces students to the many different social factors to consider when working with people from varying backgrounds. People are diverse, so the skills required to diagnose and treat illnesses must also have a wide range of capabilities.
Introduction to Cognitive Behavioral Therapy is a foundation course for one of the most used therapeutic techniques in this field.
Licensure for Clinical Psychologists with a Master's Degree
In order to become a practicing Clinical Psychologist at the master's level, graduates must adhere to their state's standards for licensure. After the acquisition of the Master's degree in Clinical Psychology, graduates should take part in 1 or 2 years of valid work experience under a currently licensed Clinical Psychologist.
This experience is tracked and recorded through state agencies through reporting by the graduate and their supervisor. After completing this step, applicants for licensure in Clinical Psychology are required to pass a state exam in psychology. These requirements may vary slightly be state, so students should research their state's regulations prior to enrolling in a graduate program.
Career Options for Clinical Psychologists with a Masters
After licensure, master's level graduates in Clinical Psychology have the potential to work in various mental health settings. Clinical psychologists typically staff the psychology department in most major hospitals, providing direct care to patients with serious mental disabilities.
Clinical Psychologists are also needed in mental health facilities as well as pediatric medical centers. In any setting that provides treatment to serious mental illness, Clinical Psychologists are needed to assist with diagnosis, treatment, and assessment of various mental disorders. To state up to date with the latest trends and treatments in psychological research, licensees can join an affiliated Clinical Psychology association in order to better their knowledge and connect with others within their field.
The Society of Clinical Psychology / American Psychological Association
The Society of Clinical Psychology is a specialty branch of the American Psychological Association that partners with professionals in the Clinical Psychology field to encourage Clinical Psychologists to maintain proper ethical treatment of people from diverse backgrounds and network with others within their field.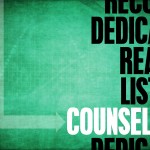 List of Master's in Psychology Degrees by Program
Below, you will find more specific information on specific psychology degree programs at the Master's level, including a list of all of the psychology schools for that degree program.
Master's in General Psychology
Master's in Clinical Psychology
Master's in Counseling Psychology
Master's in School Psychology