Organizational Psychology Degrees
Consider a featured online psychology program currently taking applications.

View more featured 100% online psychology programs accepting applications for 2023.
Organizational psychologists work in businesses and large organizations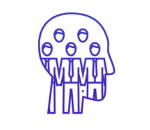 Organizational or industrial psychology is a field that is dedicated to business specifically. Reaching the public is critical companies since sales rely on customer relationships.
What is Organizational Psychology?
This is specialization of psychology blends the concepts of psychology with career applications and testing to help organizations function more efficiently. Organizational psychologists evaluate the most effective working conditions, improve procedures to boost employee morale, and change the work space to improve productivity. This field is an excellent choice for psychological professionals that are wanting a career that is challenging and has a lot of variety.
Most hard-working professionals spend the majority of their day at work. People need to feel like they are progressing and making a difference through their work. These positive feelings make for an efficient and happy worker.
However, the workplace can sometimes be a place that is difficult to enjoy. Since employees expectations of the workplace are changing, more companies have started to employ psychological professionals. They need these professionals to investigate and determines proper courses of action to improve employee satisfaction and productivity.
University
Program
Admissions
University of West Alabama
Online Psychology and Counseling Degrees

Multiple programs: Bachelors in Psychology, Master's in Experimental Psychology (Clinical, Healht & Sports Psych), Family Counseling, Guidance and Counseling, Clinical Mental Health Counseling, and more.

Website
Pepperdine University
Online Master of Psychology

Choose your path at Pepperdine: pursue licensure as either an LMFT or LPC and serve diverse clients with our online master's in clinical psychology.

Website
Methodist University
Online Bachelor of Science in Psychology

Gain the skills for diagnosis, clinical interview procedures, behavior analysis, and more.

Website
University of Texas Permian Basin
Online BA in Psychology

Program provides a broad foundation of psychological science knowledge and emphasizes vital written communication and research skills that can inform and assist you in helping professions.

Website
Arizona State University
Online Bachelor of Arts in Psychology

Cover topics such as learning and motivation, statistics and brain function.

Website
Online Degrees in Organizational Psychology
Since this career field is somewhat new, most interested parties are wanting to know where to start. A Bachelor's degree in psychology is a great place to set a foundation in the field of organizational psychology. Psychology teaches people about human emotion and behavior and how these two factors change depending on different circumstances. Every person has their own - very different - opinion about how workplaces should conduct their business.
Undergraduate programs in psychology give students a foundation of the different concepts of psychological health and application of different psychological procedures. The knowledge gained within these programs will provide knowledge used by professionals throughout their career. Students in a BA program will take courses pertaining to lifetime development, neurology, and abnormal psychology.
The concepts of psychology are very applicable in business. After completing a bachelor's degree, most students interested in organizational psychology will move forward to an appropriate graduate degree program.
Search Online Psychology Programs

Organizational psychologists assist with business-related solutions with personnel, human resources, and sales and marketing.
Graduate-Level Organizational Psychology Degrees
Graduate degree programs in organizational psychology can be found at the master's and doctoral level. These programs narrow down psychological concepts to those that are specific to the organizational psychology program. The most popular program in this field is at the master's level, which takes about 2 years to complete.
The master's program involves an in-depth look into individual psychology as well as psychological testing. Testing is a huge part of how organizational psychologists implement different programs in businesses. As a result, the curriculum places a strong focus on this aspect in the master's degree program. Both the master's and doctoral programs require that students take part in some clinical training. These trainings require students to work with professionals in the field to implement tests and evaluate the results in order to determine proper procedures for different companies. The doctoral program can take longer to complete. Most doctorate programs lasting 4-5 years post baccalaureate.
Why Consider an Organizational Psychology Degree?
Psychology students are drawn to the organizational field due to its growth in popularity. Since more businesses are seeking these professionals to improve employee morale and boost productivity, more students are working hard to get into this field. Companies struggling from marketing problems and other business practices can use the insight of organizational psychologists to provide solutions to reaching the public or manage clients.
What to Expect in the Professional Setting
As a psychological professional, individuals in this field have the knowledge of human nature that is needed to truly reach both employees and customers alike. Businesses know and respect the idea that professionals in this field can be a valuable addition to their corporation. The demand of these workers is high, so it is a great field to get started in. While working as an organizational psychologist, professionals will meet with organizations to determine a proper course of action for their desires.
Most companies to provide an environment that encourages workers to work at their highest potential. Administering psychological tests in order to determine the type of employees in a company and how they feel about the working conditions will give professionals an idea on where to start. If employees feel unhappy or unsafe in certain conditions, organizational psychologists will recommend safety-enhancing procedures as well as standards of treatment for employees. In large organizations, it is difficult to have a deep understanding of what motivates every employee. The tools of psychology are helpful to meet the needs of employees. Psychologists will lend a helping hand in the testing and application of business-based improvement procedures.
More college students are looking toward Organizational and Industrial Psychology for their career. For the time being, the demand outweighs the supply of these professionals which makes it a smart choice for individuals wanting a profitable career. The earning potential in this field is well beyond the expectations of other psychological fields.
Salaries for Organizational Psychologists
The Bureau of Labor Statistics estimates that those in this field can earn around $90,070 per year on average. For professionals, this median amount is a drawing factor that is difficult to turn away from. Earnings vary depending on location and experience.
Salaries Vary by Company
Some companies are even willing to pay well beyond the median wage to ensure that they provide the most effective working conditions for their employees. As professionals progress through this career path, the experience they gain will contribute to better opportunities and better reliability.
A Note on Travel
Travel is common in this field. The pay and the respect gained in this position outweigh the strain that the traveling may cause. For individuals with drive, determination, and flexibility, organizational psychology is a career choice with many opportunities.
Vanguard University of Southern California
Costa Mesa
Master of Arts in Organizational Psychology
Master of Science in Industrial-Organizational Psychology