School Psychology Degrees
Consider a featured online psychology program currently taking applications.

View more featured 100% online psychology programs accepting applications for 2023.
Why School Counseling Psychology?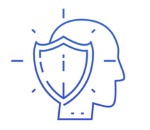 School psychologists help students cope with the challenges that are associated with adolescence as well as provide a helping hand in college planning.
School psychology degrees are available at the Bachelors, Masters, and Doctorate program levels. Many choose to pursue a general Bachelors in Psychology degree or a Bachelors of Education, then choose to continue their education with a Masters in School Psychology.
Working in the field of psychology is for individuals that truly want to help people cope with problems throughout their lives. Psychology is a field that also involves the enjoyment of helping people. For some individuals, the ability to guide others comes naturally and provides a great sense of pride.
Psychology is full of specialized fields that assist different types of individuals with coping mechanisms as well as everyday guidance. View our career guide here, or see the different types of psychology degrees here.
Steps to a School Psychology Degree
Bachelor's Programs: The first step to obtaining school psychologist status is finding an accredited university to get a degree. Most school psychologists begin with a Bachelors degree in Psychology or Education. Having a relevant foundation in either of these studies will contribute to a more qualified professional later on down the line.
Master's in School Psychology Programs: Most graduate programs require that applicants have degrees in one of these two field in order to be fully prepared for the curriculum ahead. Once a bachelor's degree has been obtained, graduates can either choose a master's or doctoral path for their degree program. A Master's degree in School Psychology typically requires around 2 years of schooling as well as on the job training.
Doctorate Programs in School Psychology: At the doctoral level, students will attend courses for around 4 years, engage in a residency, and participate in graduate projects. Regardless of which path is taken, students that graduate with a higher degree in school psychology will be required to become licensed by their respective states prior to finding a permanent position. These requirements will vary from state to state, so students interested in future licensure should research their state's requirements prior to enrolling in a degree program.
What Can You Do With a School Psychology Degree?
As a school psychologist, an individual will be involved directly with students on a daily basis. School-aged children go through a lot of changes - both mentally and physically. Throughout the course of their educational paths, students come face to face with difficult challenges. Peer pressure, bullying, difficulties learning, and even family lives can interfere with what should be a pleasurable learning experience.
Combined with a busy school schedule, this can be a very volatile combination of factors. Rather than dealing with these problems on their own, students can rely on psychological professionals to assist them with making the right decisions for their future. Students need someone to help them with handling class schedules as well as any conflicts that they are dealing with each day.
School psychologists help students cope with the challenges that are associated with adolescence as well as provide a helping hand in college planning. Students with learning disabilities work with school psychologists to create helpful learning paths as well as appropriate programming for their school days. School psychologists also include the input of parents and families to ensure that a child's needs are met with some insight into home lives. When it comes to students, there is nothing untouched by school psychologists.
In order to create a positive learning environment for all children, this field of psychology fills the gaps between educational systems and overall psychological wellness of children.
University
Program
Admissions
University of West Alabama
Online Psychology and Counseling Degrees

Multiple programs: Bachelors in Psychology, Master's in Experimental Psychology (Clinical, Healht & Sports Psych), Family Counseling, Guidance and Counseling, Clinical Mental Health Counseling, and more.

Website
Pepperdine University
Online Master of Psychology

Choose your path at Pepperdine: pursue licensure as either an LMFT or LPC and serve diverse clients with our online master's in clinical psychology.

Website
Methodist University
Online Bachelor of Science in Psychology

Gain the skills for diagnosis, clinical interview procedures, behavior analysis, and more.

Website
University of Texas Permian Basin
Online BA in Psychology

Program provides a broad foundation of psychological science knowledge and emphasizes vital written communication and research skills that can inform and assist you in helping professions.

Website
Butler University
Online Master of Science in Mental Health Counseling

Cover topics like fundamental counseling theory, trauma and crisis response, and psychopharmacology. No GRE Required.

Website
Search Online Psychology Programs
Working in Psychology with Children
For individuals that are interested in working with children, there are a few options in the field psychology that involve working directly with children to ensure that their lives are productive and enjoyable. The most popular youth-oriented field of psychology is school psychology. As a school psychologist, a professional works in an educational setting, working with students in order to make the very most of their educational experience.
This field not only provides an excellent service to the field of education, but also contributes to the psychology health and adjustment of school-aged children across the country.
What Does a School Psychologist Do?
As a career option, school psychology is a great choice for individuals wishing to get the most out of their degree. The information gained within these programs contributes to a much better career professional throughout the scope of a career. Educational programs are designed to help school psychologists in difficult and delicate situations alike.
Assisting a student in making an important decision or guiding them through trials within their lives successfully can provide a sense of pride that is incomparable to any other. Financially, the school psychology field is also very providing for its professionals.
Salary
According to the Bureau of Labor Statistics, school psychologists in elementary or secondary schools earn about $72,710 per year on average. The ability to earn in this field varies widely depending on state and experience.
Experience
Most individuals in this field are required to have on the job training prior to being hired into a position of this importance. The availability of jobs within this field has always remained high. The growth in population has increased the numbers of students throughout public and private schools, making school psychology a field that is constantly in need of professionals.
Making School Psychology More Effective
The hard work that goes into being a school psychologist is not gone unnoticed. In science, psychology is a relatively new field. Each year, more and more studies are being conducted that add to the accuracy of the field, making psychologists even more effective. The need for continuing education is a must in this field, so that psychologists are up to date with the latest procedures and trends in the field.
As society changes, the people within change as well – making it necessary for psychologists to adjust their techniques. Professionals in psychology have worked hard to prove their importance in society, dealing with emotional and behavioral health. As the focus of schools turns to the promotion of happy and comfortable students, school psychology grows in relevance.
There is no more important factor in the wellness of students than counseling. Counseling is a main priority for students that need help making vital educational decisions. School psychologists help students when they are struggling with everyday stresses related to education or even social factors.
Family life can also be a contributing factor in a student's wellness, which is also something that psychologists handle regularly. Regardless of the issue at hand, students know that there are professionals available within every school system to guide them on their path to educational success.
Bowie State University
Bowie
Master of Arts and Certificate of Advanced Study in School Psychology