What type of degree is required for Criminal Psychology?
The most fundamental requirement for criminal psychology professionals is the acquisition of a Bachelor's degree in Psychology. This is the foundation of a career working in psychology-related fields and provides the basic information needed to be a knowledgeable professional. After obtaining a Bachelor's in Psychology, students are encouraged to enroll in either a Master's in Criminal Psychology, Master's in Forensic Psychology, or a Master's in Psychology with a concentration in Criminology.
Any of the paths above can lead to a meaningful career that can blend the important components of psychology with criminal profiling, investigation, and law enforcement. While degree programs in forensic psychology are related to the work that criminal psychologists conduct, criminal psychology is more focused on investigating the criminals specifically rather than all aspects of a criminal investigation.
Example Coursework in Criminal Psychology Degrees
Forensic Psychology
Human Personality and Behavior
Criminology
Crime and the Family
Abnormal Psychology
Breakdown of Criminal Psychology Programs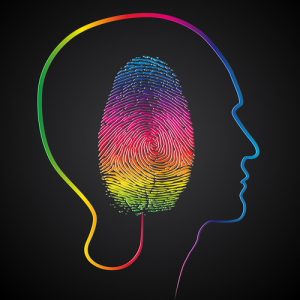 Criminal psychology programs can include different topics depending on the specific blend of degree specializations you choose. Since this field includes ideas from criminology, psychology, sociology, and forensics, a lot of the material that you will cover in your degree program will consist of courses on these topics.
Most criminal psychologists choose a psychology-oriented degree program to start with, which can provide insight into the various psychological principles that can help analyze and interpret criminal personality and activity. If you are curious as to what to expect in degree programs of this nature, our team has provided some information about this path below.
Bachelor's degree programs that prepare students for careers as criminal psychologists begin with introducing students to the theories and ideas regarding human personality and behavior. During the first 4 years of higher education, students will split their time between completing prerequisite general education courses and degree-specific courses.
Since some bachelor's programs require students to choose minors, a lot of criminal psychology students choose specializations such a forensics or criminology. This can assist with learning more about their field of interest in particular.
Licensure in Psychology
Since the minimum requirement for licensure is psychology is a master's degree, students may choose to move forward into a psychology-based master's degree program after finishing their bachelor's degree. Since criminal psychology has not hit the main stream in terms of accreditation, students may be required to get creative in order to obtain this designation as a professional.
Choosing a Master's in Psychology with a specialization in Forensic Psychology or Criminology can assist students with achieving their goal of becoming a criminal psychologist. At the master's level, students may be expected to blend their studies with hands-on experience. If you are seeking licensure as a psychologist, you may also take part in a supervised clinical experience that lasts from 2-3 years in total.
PhD programs in Psychology are another option for students that want to become part of research and identification in criminal psychology. PhD programs that focus on psychology specifically are a great choice, but students that have already obtained a Master's in Psychology may choose to complement their degree with a PhD that focuses on Criminology, Forensic Psychology, or Human Behavior.
PhD programs typically last around 2 years after a master's program or 4 years from a bachelor's program. A majority of the work done in these programs is independent research, which can help you become a more knowledgeable professional in this field.
What do Criminal Psychologists do?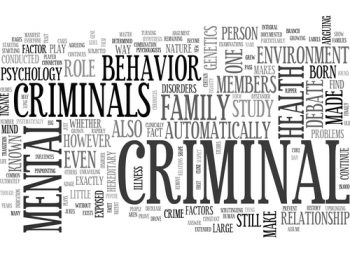 Often confused with forensic psychology, criminal psychology is a unique subfield of psychology that focuses more specifically on a criminal's behavior. It is up to the criminal psychologist to investigate the background, motive, and drive of criminals when a crime is committed.
This is achieved through investigating the crime thoroughly, looking at clues for premeditation, emotion, and reasoning. This information can help psychologists identify potential suspects through identifying their behaviors or personality. Criminal psychologists can be found working for law enforcement agencies, especially in areas with higher crime rates.
Who Do Criminal Psychologists Work With?
In addition to working directly with law enforcement, some criminal psychologists work independently and under consultation agreements. In the event that a police department requires the services of a criminal profiler or criminologist, they may contract these agents to assist during an investigation.
Criminal psychologists may then review evidence and provide insight into the personality of a criminal, which can be very useful to law enforcement during an investigation.
Criminal Psychologists and Their Role in Rehabilitation
Criminal psychologists may also work with criminals that are in the process of rehabilitation. Having knowledge of criminology and sociology, criminal psychologists can assist ex-criminals with finding ways to improve their quality of life and avoiding a life of crime.
During the rehabilitation process, psychologists in this field may help offenders identify past trauma or occurrences that may have increased their probability of becoming a criminal offender. These professionals may be employed by detention centers, parole agencies, or even through the court.
In fields that provide data and research on criminal activity, criminal psychologists may play a large role in the development of prevention programs or rehabilitation programs for specified areas.
As a professional within this field, your insight into socioeconomic influence, environment, and statistics may assist cities and towns with developing improvement projects to help provide a more positive and crime-free environment.
Criminal Psychology Salary and Outlook
The field of criminal psychology is consistently growing throughout society. Psychology itself is a relatively new field when compared to other fields within health and medicine, so new branches are constantly being created.
If you are considering entering into the field of criminal psychology, you should consider the growth within this field, as well as your earning potential, prior to becoming involved in a degree program. According to the Bureau of Labor Statistics, the field of psychology is expecting a growth of 14% over the next decade (BLS).
In comparison to other professional fields in healthcare, this is much faster than average. Our team of educational experts has provided a salary list for a few of the main fields that criminal psychologists may work in after finishing their degree program. You can view that data below.