For students that already have a degree in psychology, there are graduate programs available all over the state that can fit the needs of any career path.
[blockquote]The state of Georgia requires that all psychology licensure applicants receive a degree from an accredited university.[/blockquote]
Georgia's 9.6 million inhabitants are represented by 2,240 clinical workers, the most popular degree path for students in this state.
Psychology overall is one of the most popular degree choices in the state of Georgia. Professionals have found that they have the potential to earn $42,490 to $97,530 per year depending on their line of work. The earnings are one of many positive incentives that draw students into this field of study. Students are most drawn to the big city of Atlanta, Georgia.
$66,480
AVG Annual
Median Salary*
2,240
People Employed
in a Psychology Field*
---
Trends & Outlook for Psychology Careers
Psychology professionals are an important part of every community. Since psychologists work with every age group, they are constantly in need. From corporations to community health centers, psychologists provide a service that is not replaceable by any other profession.
In Georgia, psychologists that are working in a clinical setting can earn, on average, $66,480 per year.
The state of Georgia requires that all licensure applicants receive a degree from an accredited university. Once the degree is obtained and all other requirements are met, applicants can take part in the licensure exam. The exam is an important part of becoming a psychologist.
It tests the knowledge and abilities of the applicant in order to prove that he or she is an able candidate for practice in the state. Once individuals become licensed by the state, it is vital to keep up with continuing education requirements as well as license renewals. Careers in psychology are constantly opening up, providing a stable degree choice for new students.
---
Georgia Board of Examiners of Psychologists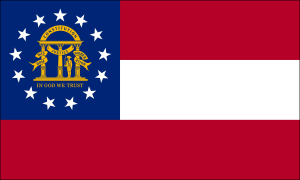 The Georgia Board of Examiners of Psychologists is located in Macon, and is responsible for the licensing, monitoring, educating of psychologists to ensure proper practices in the state.
Address:
Georgia Board of Examiners of Psychologists
237 Coliseum Drive
Macon, Georgia 31217
Phone: (478) 207-2440
Website
---
School Spotlight: Georgia State University
Georgia State University is popular for its football team and its noteworthy psychological staff. With 11 options for master's programs and nine doctoral programs, Georgia State University is a preferred choice for future psychologists.
Located in the hub city of Atlanta, this University has a constant flow of new students from around the country. Students can take part in psychological studies and testing that teaches real world material for future use. The prestige and experienced professors at this school make it a smart choice for individuals interested in a career in psychological fields.