Find the Best Georgia Psychology Degrees Online
Consider a Featured Online Psychology Program That Is Accepting Applicants
The sweet southern charm of Georgia draws in students from all around the United States each year. Georgia contains 47 accredited universities in which students can obtain a degree in psychology.
For students that already have a bachelor's degree in psychology, there are graduate programs available all over the state that can fit the needs of any career path.
Students will find the greatest diversity of programs in the capital city of Atlanta. Emory University, the University of Georgia, Georgia State, among others offer psychology degrees in Atlanta.
Those living near Georgia's border might consider looking for psychology schools across state lines. Chattanooga's psychology schools can be found on the Tennessee page. Jacksonville and Tallahassee schools can be found in the list of psychology degrees in Florida.
Consider a Featured Online Psychology Program That Is Accepting Applicants
University
Program
Admissions
University of West Alabama
Online Psychology and Counseling Degrees

Multiple programs: Bachelors in Psychology, Master's in Experimental Psychology (Clinical, Healht & Sports Psych), Family Counseling, Guidance and Counseling, Clinical Mental Health Counseling, and more.

Website
Pepperdine University
Online Master of Psychology

Choose your path at Pepperdine: pursue licensure as either an LMFT or LPC and serve diverse clients with our online master's in clinical psychology.

Website
Methodist University
Online Bachelor of Science in Psychology

Gain the skills for diagnosis, clinical interview procedures, behavior analysis, and more.

Website
University of Texas Permian Basin
Online BA in Psychology

Program provides a broad foundation of psychological science knowledge and emphasizes vital written communication and research skills that can inform and assist you in helping professions.

Website
Butler University
Online Master of Science in Mental Health Counseling

Cover topics like fundamental counseling theory, trauma and crisis response, and psychopharmacology. No GRE Required.

Website
One of the first major steps of becoming a psychologist in the state of Georgia is enrolling in and completing Bachelor's and Master's degrees in Psychology. Some degree programs offered at these levels may offer Clinical Psychology specializations which would fit nicely into a collegiate plan towards working in this career field.
Some doctoral level programs may accept applicants from related educational degree programs like Counseling or other Mental Health specializations. Here are some of the other steps you should keep in mind when research Georgia psychology programs.
Steps to Become a Psychologist in Georgia
The next step along you path to becoming a licensed psychologist is to complete a Ph.D. or Psy.D in psychology. The state of Georgia requires that your program hold current accreditation from the American Psychological Association (APA), so be sure to be selective about the degree programs you are applying to.
Near the end of your doctoral program, you may participate in an APA-accredited internship or residency as part of your program requirements. The licensing process includes providing evidence of this experience since it counts towards your overall supervised experience requirements for licensure. During your internship, you can provide services to actual clients in the field while under the close supervision of a licensed psychologist.
The state of Georgia requires that you obtain 1,500 postdoctoral supervised hours in order to qualify for licensing. This is in addition to the hours that you earned through your degree experience components and should be with a contracted and licensed partner within your state. Your supervisor can help you maintain specific records of your supervision to send to the state at the time of your application.
The final step towards becoming a psychologist in Georgia is to submit your application for licensure and pass all licensing examinations required in your state. Georgia requires that applicants successfully pass the Examination for Professional Practice in Psychology (EPPP) and the Georgia Jurisprudence exam. When your state receives your scores from these examinations you will be scheduled for a final Oral Examination prior to licensing. You can read more about specific licensing steps in the section below.
Are There Online Psychology Degrees in Georgia?
The University of Georgia: Online Masters in Educational Psychology - Applied Cognition and Development
Students within the state of Georgia that are seeking unique online opportunities for their degree program can seek out the University of Georgia for consideration. This university currently provides a completely online Masters in Educational Psychology - Applied Cognition and Development for students interested in applying their skills in Psychology within the educational setting.
What You Could Learn Including Coursework
Through learning in this program, students can utilize historical and current theories of Psychology to administer better educational programs to students in multiple grade levels. This program also offers a secondary focus in either Learning Across the Lifespan, Learning with Technology, Qualitative Approaches to Education, or Development of High Intellectual Capability.
Program Length
This program can be completed in 2 years for full-time learners and can prepare you for immediate entry into the field or movement into doctoral degree programs in your field. The curriculum included within this program was designed to allow you to gain skills necessary for leadership, application, or research in Psychology.
More Courses and Research
The courses you can expect to take throughout this program can include Foundations of Human Development, Applied Educational Assessment, Nurturing Independent Learners, and Methods of Research in Education. As you progress through the program you may also be required to completed an independent research project on an educational subject or problem of your choice.
Georgia State University Graduate Psychology Programs
Georgia State University is popular for its football team and its noteworthy psychological staff. With 11 options for master's programs and nine doctoral programs, Georgia State University is a preferred choice for future psychologists.
Located in the hub city of Atlanta, this University has a constant flow of new students from around the country. Students can take part in psychological studies and testing that teaches real world material for future use. The prestige and experienced professors at this school make it a smart choice for individuals interested in a career in psychological fields.
Search Online Psychology Programs
Psychology Degrees in Georgia
Consider a featured online psychology degree or related program.
Psychology Scholarships in Georgia
As a new learner engaging in a Psychology degree program, it may be important to seek out alternative methods for covering the costs of your learning experience. Many students at the collegiate level search for scholarship opportunities offered to Psychology enrollees across the country.
The Diversity Article Awards is a competition for current Psychology students that requires submission of articles pertaining to diversity issues. Winners are awarded $300 based on the professionalism, research-driven, and educational value of their articles.
Larger scholarships, such as those offered by the Substance Abuse and Mental Health Services Administration, can provide learners with up to 3 years of funding with a requirement to renew annually. In order to qualify for scholarships from this agency, applicants must be currently accepted to a APA-accredited doctoral degree program.
You are encouraged to further browse the scholarship opportunities available within your state. Some grants may also be available to qualifying learners participating in undergraduate and graduate degree programs in Psychology.
Many of the current Psychology scholarships offered focus on learners that have made contributions to research, have helped their communities, or that have excelled in earlier educational programs.
The state of Georgia requires that all psychology licensure applicants receive a degree from an accredited university.
Georgia's 9.6 million inhabitants are represented by over 2,000 psychologists, the most popular degree path for students in this state. Professionals have found that they have the potential to earn over $120,000+ per year depending on their specialization (according to the US Department of Labor). A high earning potential is of many positive incentives that draw students into this field of study.
Georgia Psychology Careers
Psychology professionals are an important part of every community. From corporations to community health centers, psychologists provide an irreplaceable service. The Bureau of Labor Statistics projects that demand for psychology professionals will continue to grow, providing new opportunities to graduates.
The state of Georgia requires that all licensure applicants receive a degree from an accredited university. Once the degree is obtained and all other requirements are met, applicants can take part in the licensure exam. The exam is critical to become a practicing psychologist. It tests the knowledge and abilities of the applicant in order to prove that he or she is an able candidate for practice in the state.
Once individuals become licensed by the state, it is also necessary to keep up with continuing education requirements and license renewals.
Georgia Psychology Licensing
Submit initial licensing application to the Georgia Psychology Licensure Universal System (PLUS) along with a $100 initial application fee, Secure and Verifiable Document, and an Affadavit of Citizenship. The Board may also request that you provide official transcripts from any universities, reference letters regarding your moral character, and documentation pertaining to any supervised experience you may have received during your degree program.
After submission of your initial application, the Association of State and Provincial Psychology Boards (ASPPB) will contact you within 1 week to complete your Application Initiation Packet, provide you with log-in details for your online account, and submit your $200 processing fee. Once you have access to this system you can complete your application and packet via the web-based program.
The ASPPB will review your total application and verify that you have completed all required 1,500 hours of postdoctoral experience. They will then notify the Georgia State Board of Examiners of Psychologists of your acceptance. This process can take anywhere from 2-6 weeks depending on the number of applicants currently applying to the program.
Once the Board of Examiners has been notified of your acceptance, the Board will then notify you of your eligibility to sign-up for and take the Georgia Jurisprudence examination. You may be required to submit payment for the examination prior to scheduling it.
Upon completing the Georgia Jurisprudence exam, you may then be scheduled for your Oral Examination. Your Oral Exam can provide you with an opportunity to exercise your skills and understanding in psychology as well as present your professionalism to those deciding on your licensure decision. Oral Examinations are held monthly by the Board with applicants being scheduled on a regular basis.
The Board will then make a final decision with all application materials, examinations, and your Oral Examination considered. If you are approved for licensing, you should receive notification by mail. The Board currently approves applicants for licensing for a 2-year period with renewals taking place prior to expiration.
Once you hold licensure as a psychologist, the state of Georgia requires that you maintain license through completion of 40 continuing education credits during each renewal cycle. These educational requirements can be completed at any point during your 2-year renewal window, but must be complete prior to license expiration.
Georgia Board of Examiners of Psychologists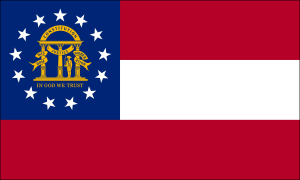 The Georgia Board of Examiners of Psychologists is located in Macon, and is responsible for the licensing, monitoring, educating of psychologists to ensure proper practices in the state.
Address:
Georgia Board of Examiners of Psychologists
237 Coliseum Drive
Macon, Georgia 31217
Phone: (478) 207-2440
Website
Search Online Psychology Programs
List of Online Psychology Degrees
List of the Best Psychology Degree Programs
Agnes Scott College
Decatur
Andrew College
Cuthbert
Associate in Science (AS) in Psychology
Armstrong State University
Savannah
Bachelor of Science (B.S.) and Bachelor of Arts (B.A.) in Psychology
Augusta University
Augusta
Bachelor of Science with a Major in Psychological Sciences
Master of Science with a Major in Psychology
Berry College
Mount Berry
Bachelor of Arts/Bachelor of Science in Psychology (B.A., B.S.)
Brenau University
Gainesville
Bachelor of Science in Psychology
Master of Science in Clinical Counseling Psychology
Brewton-Parker College
Mount Vernon
Bachelor of Arts in Psychology
Carver Bible College
Atlanta
Bachelor of Arts (B.A.) in Psychology
Clark Atlanta University
Atlanta
Bachelor of Arts in Psychology
Clayton State University
Morrow
Baccalaureate (BS) in Psychology and Human Services
Master of Science in Psychology (Applied Developmental)
Columbus State University
Columbus
Bachelor of Science in Psychology
Covenant College
Lookout Mountain
Psychology Major, Baccalaureate Degree
Emmanuel College
Franklin Springs
Psychology Major, BACHELOR OF SCIENCE (B.S.) OR ARTS (B.A.)
Fort Valley State University
Fort Valley
Georgia College and State University
Milledgeville
Georgia Gwinnett College
Lawrenceville
B.S. degree in Psychology
Georgia Institute of Technology-Main Campus
Atlanta
Masters in Industrial/Organizational Psychology
Georgia Institute of Technology
Atlanta  
Georgia Military College
Milledgeville
Associate of Arts (AA) and Associate of Science (AS) in Psychology
Georgia Southern University
Statesboro  
Georgia Southwestern State University
Americus
Bachelor of Arts and a Bachelor of Science degree in Psychology
Georgia State University
Atlanta  
Counseling Psychology Ph.D.
Ph.D. in Clinical Psychology
School Psychology Ph.D.
Kennesaw State University
Kennesaw
Conflict Management (MS)
Psychology B.S. (Bachelor of Science Degree)
LaGrange College
Lagrange
Life University
Marietta
Bachelor of Science in Psychology
Master's degree in Positive Psychology
Mercer University
Macon
Bachelor of Science in Psychology
Doctor of Psychology (Psy.D.) in Clinical Medical Psychology
Masters of Science degree in Clinical Mental Health Counseling
Middle Georgia State University
Macon
Bachelor of Science Psychology
Morehouse College
Atlanta
Bachelor of Arts Degree in Psychology
Oglethorpe University
Atlanta
Paine College
Augusta
BA in Psychology with an emphasis in Counseling
BA in Psychology with an emphasis in Experimental Psychology
Bachelor of Arts degree in Psychology
Bachelor of Arts degree in Psychology
Piedmont College
Demorest
Bachelor of Arts in Psychology
Point University
West Point
B.S. PSYCHOLOGY
Bachelor of Science and the Bachelor of Arts in Psychology
Bachelor of Science and the Bachelor of Arts in Psychology
Reinhardt University
Waleska
Bachelor of Science (B.S.) in Psychology
Savannah State University
Savannah
Bachelor in Behavior Analysis
South University-Savannah
Savannah
Bachelor of Arts in Psychology
Bachelor of Arts in Psychology Experimental/Research Concentration
South University–Savannah Online
Savannah
Bachelor of Arts in Psychology
Bachelor of Arts in Psychology Experimental/Research Concentration
Thomas University
Thomasville
BACHELOR OF SCIENCE PSYCHOLOGY
Toccoa Falls College
Toccoa Falls
BACHELOR OF SCIENCE DEGREE COUNSELING PSYCHOLOGY MAJOR
Truett-McConnell College
Cleveland
Bachelor of Science in Psychology
University of Georgia
Athens  
CLINICAL DOCTORAL PROGRAM
PhD in Counseling Psychology
University of North Georgia
Dahlonega
University of Phoenix-Georgia
Sandy Springs
Master of Science in Psychology
University of West Georgia
Carrollton
Bachelor of Science with a Major in Psychology
Master of Arts with a Major in Psychology
PhD in Psychology - Consciousness and Society
PhD in Psychology - Consciousness and Society
Valdosta State University
Valdosta
B.A./B.S. Degree with a Major in Psychology
Master of Science in Clinical-Counseling Psychology
Young Harris College
Young Harris