Master's Degrees in Psychology
Consider a Featured Online Psychology Program Currently Taking Applications
View online psychology programs accepting applications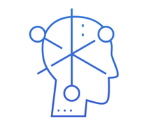 We have 935 total Master's in Psychology Degrees in our directory, with varying different program areas at the graduate level. Consider the most popular degree: a Masters in Clinical Psychology, but the Masters in School Psychology is also very common. Both programs are offered online, but the Masters in School Psychology is more commonly offered online.
Learn about an Online Degree in General Psychology.
Are There Online Master in Psychology Programs?
Yes: the online Master's in General Psychology program is becoming increasingly popular (same for related fields like Counseling or Social Work). With its reputable curriculum, it is the leading source of flexible master's programs throughout the country. Technology has allowed for online educational programs to flourish, with people of varying background enjoying the perks and conveniences of attending college from home.
Since general psychology is a highly research-focused field, it does not typically require students to take part in laboratory studies or field-experience, making online courses an ideal choice.
Research over 900 different Master of Psychology degrees, including multiple clinical and professional program tracks.
Who is the Master's in Psychology Degree For?
The Masters in General Psychology program was created for students that wish to sample the varying aspects of psychology to either further their careers or pursue careers in social science/healthcare. Students with research-oriented goals or persistent learning are great fits for this field.
Since general psychology does not simply contain a general focus, it provides educational courses in the different aspects of the field. This information can be used for research purposes or even for use in specialized field such as human resources. Choosing to pursue a Master's in General Psychology can provide an excellent foundation for career success or even higher learning in the future.
Those that wish to pursue a degree in psychology but still want to keep their focus open should seek out further information regarding this major in their respective state.
Psychology is a field that attracts individuals that desire varying paths. The field of psychology is so diverse in nature that is spreads into a large number of specialties as well as other fields altogether.
Online Master's Courses
The online Master's in General Psychology program requires that students attend on a regular basis, but complete work at their own pace. Students are expected to be an active participant in classroom studies and conferences. At some of the most popular online universities, students can take courses such as Social Psychology, which combines the aspects of Sociology and Psychology for a better look at the relationships between people and their environment.
Neurology is another popular course, providing an in-depth look into the human mind and its processes. Courses pertaining to various aspects of psychology are taken during this program so that students are given a generalized look at the field of psychology, rather than focusing on one specialty in particular.
In our writeup you can learn more about the specifics of online psychology degrees and which options there are in the U.S.
☰ Search Online Psychology Programs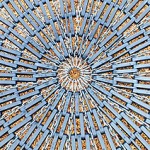 What Can You Do With a Master's in General Psychology Degree?
A Master's in General Psychology can potentially lead to careers in teaching, research, or even specialty fields such as forensics or counseling. Having the knowledge of psychology at its core can make professionals a reliable resource when looking into personalities or human nature.
Psychology in raw form pertains to the study of human behavior, meaning that careers in this field can be found in any area that deals with people on a regular basis. Professionals have the ability to further their careers and potentially have access to various employment positions by joining a reputable psychological organization.
Learn more about the top 25 careers in psychology.
The American Psychological Association
The American Psychological Association is the most prestigious organization for psychological professionals. As one of the most trusted resources for psychology graduates, it provides access to new studies in the field of psychology as well as the potential for networking throughout different communities.
List of Master's in Psychology Degrees by Program
Below, you will find more specific information on specific psychology degree programs at the Master's level, including a list of all of the psychology schools for that degree program.
Masters in Psychology Degrees by Program