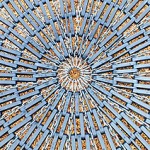 What Can You Do With a Master's in General Psychology Degree?
A Master's in General Psychology can potentially lead to careers in teaching, research, or even specialty fields such as forensics or counseling. Having the knowledge of psychology at its core can make professionals a reliable resource when looking into personalities or human nature.
Psychology in raw form pertains to the study of human behavior, meaning that careers in this field can be found in any area that deals with people on a regular basis. Professionals have the ability to further their careers and potentially have access to various employment positions by joining a reputable psychological organization.
Learn more about the top 25 careers in psychology.
The American Psychological Association
The American Psychological Association is the most prestigious organization for psychological professionals. As one of the most trusted resources for psychology graduates, it provides access to new studies in the field of psychology as well as the potential for networking throughout different communities.
List of Master's in Psychology Degrees by Program
Below, you will find more specific information on specific psychology degree programs at the Master's level, including a list of all of the psychology schools for that degree program.
Master's in General Psychology
Master's in Clinical Psychology
Master's in Counseling Psychology
Master's in School Psychology
Master's in Social Work
Master's in Substance Abuse Counseling