Substance Abuse Counseling Degree
Consider a featured online psychology program currently taking applications.

View more featured 100% online psychology programs accepting applications for 2023.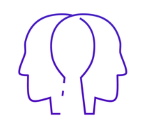 Substance Abuse Counselors are tasked with trying to help those that are struggling with an addiction. Counselors try to help them achieve a life without the drug or alcohol having the power over them and their decisions.
The Substance Abuse Counseling degree program focuses specifically on individuals have disabling addictions. Addiction can totally a person's mind, causing them to desire a drug over love, happiness, or even life in general.
Most Substance Abuse Counselors have - at a minimum - a Master's in Psychology or Counseling with coursework focused around substance abuse counseling.
Overview of Substance Abuse Counselor Education
Substance abuse counselors assess the needs of addicts in order to determine which routes to take in order to have a happy and fulfilling life without using drugs or alcohol.
Individuals that desire to work in this field generally have some knowledge of these substances and how they can affect people on a personal level. Professionals truly care about the people that they serve in order to be the most successful.
Psychology and Counseling Are Symbiotic
Psychology is the most popular prerequisite degree program for substance abuse counseling. Some entry-level positions in rehabilitation facilities and hospitals accept graduates with undergraduate degrees to fill their positions. For those seeking higher degrees, psychology is also the best place to start. A lot of psychology is involved in addiction and how it is formed.
What is Psychology? Find out here.
University
Program
Admissions
University of West Alabama
Online Psychology and Counseling Degrees

Multiple programs: Bachelors in Psychology, Master's in Experimental Psychology (Clinical, Healht & Sports Psych), Family Counseling, Guidance and Counseling, Clinical Mental Health Counseling, and more.

Website
Pepperdine University
Online Master of Psychology

Choose your path at Pepperdine: pursue licensure as either an LMFT or LPC and serve diverse clients with our online master's in clinical psychology.

Website
Methodist University
Online Bachelor of Science in Psychology

Gain the skills for diagnosis, clinical interview procedures, behavior analysis, and more.

Website
University of Texas Permian Basin
Online BA in Psychology

Program provides a broad foundation of psychological science knowledge and emphasizes vital written communication and research skills that can inform and assist you in helping professions.

Website
Butler University
Online Master of Science in Mental Health Counseling

Cover topics like fundamental counseling theory, trauma and crisis response, and psychopharmacology. No GRE Required.

Website
Substance Abuse Degrees
After earning a Bachelor's degree, students should move forward into a graduate degree program specializing in substance abuse counseling. These programs are available at the master's level, doctoral level, and even through specialized certificate programs.
Graduate programs give students a more in depth look into addiction and how it affects those that suffer from it.
Masters in Substance Abuse Counseling
Master's level programs are around 2 years in length depending on scheduling and time between courses. Master's degrees are the most common for this career path. While in the program, students will be introduced to addiction as a whole. Gaining insight into the disease and the different treatments available will contribute to a more helpful professional throughout a career.
View Online Psychology Degrees
Universities also require that students take part in clinical training while in either master's or doctoral programs. During clinical training, students will work with actual patients suffering from addiction. There is truly no substitute for on the job training, as it provides real-world experience without any filters.
Coursework
Different therapeutic processes are also studied in undergraduate programs, giving students some insight into the different procedures used to assist those suffering from addiction with coping strategies. Psychology provides the best foundation for a career in substance abuse counseling. Those interested in moving further in this degree program should choose an accredited university. Accreditation ensures you receive a quality education and can qualify for licensure in the future.
Students will become more comfortable working with patients after being introduced to clinical training. In doctoral training, students are even given even more independence working with patients in a clinical setting. Since doctoral training takes longer, students will spend more time both working on research projects and working with real-life clients in the field. The doctoral program lasts around 4 years for most students.
Search Online Psychology Programs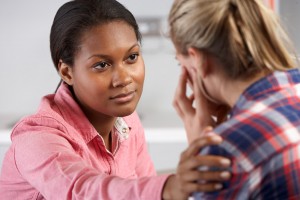 Substance abuse counselors assess the needs of addicts in order to determine which routes to take in order to have a happy and fulfilling life without using drugs or alcohol
Drug and alcohol abuse are a growing concern for the United States. Each year, many of families lose loved ones to drugs and alcohol. They can feel hopeless and powerless in the face of this difficult disease. In recent years, the awareness of these issues has brought more focus on substance abuse counseling.
In order to understand the true scope of an individual's addiction, it may be necessary for some background in psychology. While in an undergraduate program, students will take courses that pertain to individual and social psychology.
It is important to know the different concepts of psychology and how personalities and emotions affect a person's ability to cope. These skills will help professionals understand why some people use drugs on a regular basis.
What Would You Do As A Substance Abuse Counselor?
As a professional substance abuse counselor, individuals will be the first hand support for those suffering from different addictions. It is up to counselors to determine the needs of each patient. After a needs assessment has been completed, counselors will refer patients to different programs depending on their course of action.
As an overseer, counselors will keep up with their clientele, ensuring that each step in treatment is met and completed efficiently. Substance abuse counselors will also meet with patient families in order to gain more information about the different causes and enablers of their addiction.
Counseling is most efficient when thorough, so the more information gained the better in this career. Substance abuse counselors can work in more than just rehabilitation settings. These counselors work in the judicial system as well as hospitals and private practices.
Since addiction is a growing problem in the United States, more agencies are calling upon the expertise of these professionals when addiction is a factor within their respective settings.
Substance Abuse Counseling as a Career
Substance abuse counseling is a career option that can be beneficial at even lower levels of education. According to the Bureau of Labor Statistics, substance abuse counselors with only a bachelor's degree can earn around $39,270 per year on average. Professionals at this level may only have entry-level positions, but the potential to earn is still higher than most bachelor's level careers in similar fields.
Those that seek higher education have a higher potential to earn, with most substance abuse counselors with graduate degrees earning $61,420 per year on average (BLS, 2015). There are a wide range of possibilities in this field. Those seeking more opportunities should engage in continuing education. Since psychology is such a changing field, the need for willingness to learn is high. Individuals seeking a career that truly transitions the lives of others from a place of disappointment to a happy way of life find a great fit in this field.
As addiction takes its tolls on families across the U.S., more agencies seek out the expertise of qualified substance abuse counselors to help them thwart this debilitating disease. This field requires its professionals to have open minds and the willingness to work with people from different walks of life. Addiction is a disease that takes its toll on anyone it can get ahold of, so there are no bounds to its effects. The first step to a promising career in this field is finding the right university and buckling down into a rewarding degree program.
Counseling Specialization
If substance abuse counseling is not right for you, there are other counseling specializations. Below you will find details about different counseling specializations and degree programs.