Common Psychology FAQs
Consider a featured online psychology program currently taking applications.

View more featured 100% online psychology programs accepting applications for 2022.
Psychology FAQs
Below are several questions related to psychology degrees across multiple grad levels (Bachelor's, Master's, Doctorate).
What can you do with a Psychology degree?
The field of psychology can provide a wealth of options for your career, depending on what interests you. If you are interested in working with children, you have the opportunity to pursue a career as a Child Psychologist or School Counselor at the master's level or work in social services or educational planning at the bachelor's level. There are also options that are blended with law enforcement, business, corrections, and even private practice.
Search Online Psychology Programs
Some example careers with psychology degrees are listed below.
Social Services – Bachelor's
Office Administration – Bachelor's
Career Counseling – Bachelor's
Corrections – Bachelor's
Probation Officer – Bachelor's
Laboratory Assistant – Bachelor's
Human Resource Specialist – Bachelor's
Clinical Psychologist – Master's
Forensic Psychologist – Master's
School Counselor – Master's
Behavior Therapist – Master's
Experimental Research – Master's
Education Specialist – Master's
What are the differences between courses in a Bachelor's degree versus a Master's degree?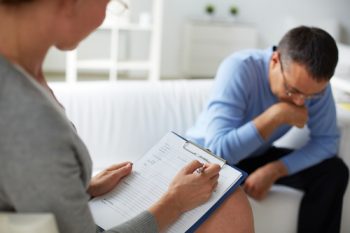 When entering into a Bachelor's in Psychology program, you will see that half of the curriculum focuses on general education requirements.
The last 2 years of your bachelor's program may have courses that are specific to psychology, such as General Psychology, Developmental Psychology, and Abnormal Psychology. These courses can provide you with a general understanding of the different topics in psychology, which can help you choose a specialization for your master's program.
In the Master's in Psychology programs, students are typically required to either choose a generalized major or a specialization. The specialization that you choose for a master's program can shape the type of classes that you take throughout. For example, if you choose Cognitive Psychology as a concentration during your master's program, you might see courses that are focused on individual learning, memory storage and retrieval, and visual/auditory stimuli.
The main difference between courses at the bachelor's and master's level is the growth that happens between the 2 levels. Bachelor's programs usually provide a steady introduction to the field of psychology alongside the different sub-fields, while master's programs dive deeper into the clinical and applicational aspects of your chosen specialty.
What are the benefits of obtaining a Master's in Psychology after my bachelor's program?
The Bachelor's in Psychology program is a great place to start for all people that are interested in pursuing psychology-based careers. At this level, you can potentially gain access to a large quantity of entry-level positions in social services, healthcare, business, research, or law enforcement. Having a Bachelor's in Psychology can communicate your knowledge of human behavior, thinking, and even emotions.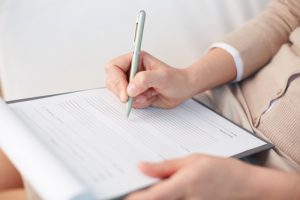 However, stopping at the bachelor's level can prevent graduates from having the opportunity to become licensed or practicing one-on-one within clients in the field. If you choose to move forward into master's level programs, you can meet the minimum requirement for becoming licensed as a psychologist within your state.
After you have obtained your Master's in Psychology within your chosen discipline, you can go on to obtain 2-3 of supervised work experience, take you state's board examination for psychologists, and become licensed to practice as a psychologist within your state.
Obtaining licensure as a psychologist is not the only advantage gained at the master's level. Master's degree earners in psychology can also find careers working as professors in a college setting, as leadership professionals in social services and certain businesses, and even possibly become consultants for businesses looking for psychological insight.
What are the benefits to online psychology degree programs versus traditional programs?
Over the years, the internet and technology have changed the face of many traditional institutions within society. The field of education is no exception. At first, people were not too fond of online educational programs since they were new to the scene and not thoroughly reviewed by accreditation agencies. Over the last decade, more scrutiny has been put on online educational programs in an attempt to increase their reliability for upcoming students.
What About The Quality of Online Psychology Degrees?
The quality of online degree programs are up to par with the recommendations of accreditation agencies across the country. If you decide on an online degree program for you education, you can ensure the quality of your degree program by locating the program accreditation through your university's website.
Some students still choose traditional degree programs due to their face-to-face nature and hands-on experience. Students that are going to college directly out of high school most often choose traditional degree programs in order to engage in the social aspect of the college experience while obtaining their degree program. In-person laboratory courses and ease of access to professors is another advantage of traditional degree programs.
Most students in modern society do not have the option of neglecting their need to work in order to go back to college full-time. Online degree programs are ideal for upcoming students that need a stable balance between work and education in order to maintain their current way of life. If you are a hard-working professional or are dedicated to spending time with a growing family, flexible online degree programs may be a better option for you.
What is the average salary for psychologists?
As you progress through your career, you may find that your ability to earn increases alongside your experience. The figures provided below are national averages from the Bureau of Labor Statistics. Depending on where you set your foundation for a lifelong career, your salary can vary accordingly. Check out the figures below for some average salaries for psychologists throughout the country.