Find the Best Connecticut Psychology Degree Programs Online
Consider a Featured Online Psychology Program That Is Accepting Applicants
Connecticut offers 19 accredited universities that provide psychology programs for hopeful students. While Clinical Psychology is the degree of choice for graduate students in Connecticut, there are a number of program specialty tracks. A total of 1,730 of these inhabitants currently work in the clinical field of psychology. The amount of people that are involved in psychology in this state tells a lot about how rewarding this field of study actually is.
Programs are available at all degree levels in Connecticut. Universities in Fairfield and Storrs are the most popular in Connecticut. Degrees such as Bachelor's of Arts and Bachelor's of Science are common for undergraduates. Graduate degrees of both Arts and Sciences are also available at most of the state's universities.
Consider a Featured Online Psychology Program That Is Accepting Applicants
University
Program
Admissions
University of West Alabama
Online Psychology and Counseling Degrees

Multiple programs: Bachelors in Psychology, Master's in Experimental Psychology (Clinical, Healht & Sports Psych), Family Counseling, Guidance and Counseling, Clinical Mental Health Counseling, and more.

Website
Pepperdine University
Online Master of Psychology

Choose your path at Pepperdine: pursue licensure as either an LMFT or LPC and serve diverse clients with our online master's in clinical psychology.

Website
Methodist University
Online Bachelor of Science in Psychology

Gain the skills for diagnosis, clinical interview procedures, behavior analysis, and more.

Website
University of Texas Permian Basin
Online BA in Psychology

Program provides a broad foundation of psychological science knowledge and emphasizes vital written communication and research skills that can inform and assist you in helping professions.

Website
Butler University
Online Master of Science in Mental Health Counseling

Cover topics like fundamental counseling theory, trauma and crisis response, and psychopharmacology. No GRE Required.

Website
There Are Online Psychology Degrees at Connecticut Colleges
The University of Hartford: Online Master of Science in Organizational Psychology
One of the most intriguing aspects of the University of Hartford's online MS in Organizational Psychology is that it is currently offered in multiple formats to benefit learners with varying needs. This program is offered on campus or 100% online, as well as being offered at a part-time or full-time rate.
Who is the program for?
This program was designed to help incoming psychological professionals gain the insight they need to lead businesses in area such as employee morale, mental health, training, and organizational development. Students enrolled in this option could utilize these skills within diverse business settings or in later treatment areas.
Credit hours to expect
Students participating in this program may be required to complete 36 credit-hours, which can be completed in as little as 1.5 years at the full-time rate. Learners needing more flexibility with their program can participate in a part-time program which would allow around 3 years for program completion.
Typical courses you could take
Some of the courses that you can expect to take within this program include Personnel Psychology, Advanced Research Methods, and Experimental Design. Each of these class options can provide you with diverse skills needed to further analyze large business structures and implement programs for positive employee development.
Undergraduate Psychology Programs at Fairfield University
Located in Fairfield, Connecticut, Fairfield University's College of Arts and Sciences gives students the option of earning either a Bachelor's of Arts or a Bachelor's of Science, depending on the student's preferences.
What courses will you take?
Courses offered by Fairfield University include those focusing on mental health, drug abuse, social disorders, and neuropsychology. Each path is designed to prepare the student to work with individuals from every walk of life. The curriculum at Fairfield caters to the needs of seasoned psychology students and those that are new to the subject as well. Regardless of whether or not a student has experience in the subject, this university is designed to educate efficiently.
Steps to Become a Psychologist in Connecticut
The educational path to becoming a psychologist in Connecticut begins with your initial enrollment into psychology-based degree programs. Many learners start with completing a Bachelor's in Psychology, which can take around 4 years for most people to complete. After graduating from this program, you can move forward into Master's in Psychology programs to help increase the likelihood of acceptance into doctoral-level options. At the master's level, you can choose a concentration for your degree to gain more experience in your field of choice. Most master's programs take around 2 years to complete at regular enrollment.
Choosing a Psy.D. or Ph.D. in Psychology that is accredited by the APA should be your next step on the path to becoming a psychologist. Since this career field requires that you hold a state license, each stage of the process is heavily regulated by your state's licensing office. Most states accept APA-accredited doctoral programs as meeting their standards for licensing. The courses that you take during this program are regularly reviewed by the accreditation agency to ensure relevance to practice in the field.
Completion of all supervised experience requirements is your next major step along your path. The total experience required for licensing is around 2 years, with the first year being completed during internships and residencies present in your doctoral program. The second year of experience is gained during your post-doctoral experience that begins after graduation from your program. Each stage of supervision should be under a registered and licensed psychologist supervisor. All documentation from this experience will be required by the Board at the time of your application.
Since becoming a psychologist in Connecticut includes meeting all licensure requirements, your next step should be to file a total application for licensing to the Connecticut Board of Public Health. This agency will review your educational transcripts, letters of recommendation, and supervision documents in order to confirm that you have met all prerequisite requirements for testing. Once you have been approved, your state will notify you of your eligibility for testing.
The very last stage of this process includes 2 examinations required for incoming psychologist prospects. The first exam that you are required to pass is the Examination for Professional Practice in Psychology (EPPP), which consists of multiple choice questions related to professional practice in your field. You can ask that your scores be delivered directly to the Board after completion. The next exam you can take is the Connecticut Jurisprudence Exam, which is a test related to the laws and ethics for professional practice specific to your state. After receiving passing test scores for these tests, your state can approve you as a licensed psychologist.
Search Online Psychology Programs
Psychology Degrees in Connecticut
Consider a featured online psychology degree or related program.
Psychology Scholarships in Connecticut
The path to becoming a licensed psychologist in the state of Connecticut may require that you participate in multiple levels of educational programs. You may be considering your financial options to help fund this journey, including common financial aid sources such as federal grants and loans.
Since grants are not typically offered at the graduate level, you should seek out scholarship opportunities for learners in your field. There are numerous psychology-based scholarship options across the U.S., with many offering funds to learners contributing to different specializations across the board.
Use the APA as a resource
As you move into graduate level degree programs, you may find scholarship options to help fund your research. One option offered through the APA database is the John and Polly Sparks Early Career Grant for Psychologists Investigating Serious Emotional Disturbance (SED).
Samuel J. Messick Award for Distinguished Scientific Contributions
This funding resource can total up to $20,000 towards research in this specialized area. Students studying quantitative research in Psychology may also qualify for the Samuel J. Messick Award for Distinguished Scientific Contributions.
This funding option was designed specifically for individuals that have multiple contributions to research within this specialized area. As you progress into higher degree programs along your path, you should seek out unique funding opportunities like the ones above to help cover the costs of your program.
Connecticut Psychology Licensing
Becoming a psychologist in the state of Connecticut goes alongside participating in licensing requirements outlined by the Connecticut Board of Public Health. The first of many requirements for licensing in this state is to complete an APA-accredited doctoral program in Psychology. You can choose from programs across the U.S. to pursue, regardless of the state it is offered in. Each accredited program offers the recommended curriculum that can help prepare you for the career ahead. The part of the licensing process can take around 4 years for most learners to complete.
Another major component on your path to licensing includes your supervised experience. The Board requires that you complete around 2 years of supervised experience in order to become a candidate for licensure. The first portion of your experience should be included as part of your doctoral program's curriculum. This type of experience may include internships within psychological agencies and even residencies alongside licensed professionals in the field. After graduating from your program, you can begin the remaining year of your supervision experience under licensed psychologists in the field.
Providing all documentation from your supervision component is integral to your success during this process. You can submit the forms required to validate your experience when you submit your full application for licensing. At the time that you submit your application, the Board also requires that you pay the required $565 application fee to begin the processing portion of your application. The Board will then review your educational documents and supervision forms before approving you to move forward into national and state testing.
The testing requirements for licensing in Connecticut mimic what is required from other states across the U.S. The first test you may be required to engage in during your journey is the Examination for Professional Practice in Psychology (EPPP). This exam consists of topics related to general psychological practice, client assessment, diagnosis, and treatment planning. You must provide passing scores from this multiple choice exam prior to moving forward to the second round of testing. The final test that you may be required to take is the Connecticut Jurisprudence Exam. This is a more rules-focused test that is designed for health practitioners in a wide variety of fields.
When you register to take your examinations, you should be sure to include the Board as a recipient of exam results. The Board requires that you have the results sent directly to them so that they can complete their licensure evaluation process. Within a few weeks of submitting test scores, you should receive a determination from your state. If you are approved for licensing, you should receive a license number with an expiration date included. At this point in the process you can begin your practice as a psychologist in diverse treatment areas.
Receiving your license as a psychologist is only the beginning of a continuous learning experience throughout your career. Each license has a renewal cycle of 1 year, during which you should complete all continuing education requirements as outlined by your state. The Board of Public Health requires that psychologists complete at least 10 continuing education credits during each recertification cycle and provide proof of completion along with your renewal application. The annual renewal fee for psychologists in Connecticut is currently $570.
The Licensing Board is the Connecticut Board of Examiners of Psychologists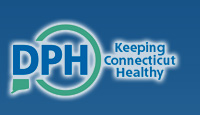 The Connecticut Board of Psychology is a part of the Department of Public Health, and its headquarters is located in Hartford.
Address:
Connecticut Board of Examiners of Psychologists
410 Capitol Ave.
P. O. Box 340308
Hartford, Connecticut 06134-8376
Phone: (860) 509-7603
Website
Neighboring States
Students from Connecticut might find their right Psychology school a short commute across state lines. Make sure you check out the Psychology Schools in New York, Rhode Island, and Massachusetts.
Online Psychology Schools can also provide a quality education with the flexibility.
What To Know About Connecticut Psychology Careers
The average Clinical Psychologist in Connecticut makes $82,630 per year. With a salary like this one, individuals can truly feel as if their degree was worth the hard work and dedication.
Connecticut requires that psychologists receive a doctorate in psychology from one of the 19 accredited universities and complete at least one year of supervised experience. These requirements are followed by the appropriate licensure exam. Once these requirements are completed, individuals are qualified to be a practitioner in this state.
This process not only tests the knowledge of potential candidates, but also guarantees that psychologists are prepared to work one on one with clients in need of counseling. Jobs are readily available in a variety of different fields, including the medical and corporate fields.
Search Online Psychology Programs
List of Online Psychology Degrees
List of the Best Psychology Degree Programs
Albertus Magnus College
New Haven
Central Connecticut State University
New Britain
Bachelor of Arts in Psychological Science
Master of Arts in Psychology
Charter Oak State College
New Britain
Bachelor of Science in Psychology
Connecticut College
New London
Master of Arts in Psychology
Psychology Major
Eastern Connecticut State University
Willimantic
Psychology Major: General Psychology
Fairfield University
Fairfield
B.A. and B.S. with a Major in Psychology
Bachelor's/Master's Degree Program in Industrial/Organizational Psychology
Master of Arts (M.A.) in School Psychology
Master of Arts in Clinical Mental Health Counseling
Mitchell College
New London
Post University
Waterbury
Bachelor of Arts in Psychology
Quinnipiac University
Hamden
BS in Psychology
BS in Psychology with Applied Clinical Science Concentration
Sacred Heart University
Fairfield
Master of Science in Applied Psychology (MSAP)
Psychology Major
Southern Connecticut State University
New Haven
Master of Arts Psychology, M.A.
Master of Science Degree in School Psychology 
Psychology Major
University of Bridgeport
Bridgeport
University of Connecticut
Storrs  
doctor of philosophy program in school psychology
Doctoral Internship in Health Service Psychology
University of Hartford
West Hartford  
Doctoral Degree (PsyD) in Clinical Psychology
University of New Haven
West Haven
Master of Arts in Industrial-Organizational Psychology
Master's Program in Community Psychology (MACP) 
Psychology, General Psychology Concentration, B.A.
University of Saint Joseph
West Hartford
Clinical Mental Health Counseling M.A.
M.S. in Autism and Applied Behavior Analysis (ABA) 
Psychology, B.A.
Wesleyan University
Middletown
COMBINED B.A./M.A. Psychology PROGRAM
Psychology Major
Western Connecticut State University
Danbury
Bachelor of Arts in Psychology (B.A.)
Master of Science in Applied Behavior Analysis
Yale University
New Haven  
Clinical Psychology Doctoral Training Program