Research Campus-Based and Online Psychology Degrees in Connecticut
Psychology is a popular degree choice for individuals living in Connecticut. The population of Connecticut is holding strong at 3.5 million. A total of 1,730 of these inhabitants currently work in the clinical field of psychology. The amount of people that are involved in psychology in this state tells a lot about how rewarding this field of study actually is.
Consider a Featured Online Psychology Program That Is Accepting Applicants
AD
Programs Currently Accepting Applicants

University of West Alabama - Online Bachelor of Psychology
-
Online undergraduate program in a flexible online environment.

George Mason University - Online MS in Applied I/O Psychology
-
No GRE Required, finish your degree in less than 2 years.

Rivier University - Online BA in Psychology
-
Prepare to become a licensed alcohol and drug counselor through the Substance Use Disorders track.
What You Should Know About Connecticut Psychology Degrees
Connecticut offers 19 accredited universities that provide psychology programs for hopeful students. Salary ranges for psychology professionals in this state range from $51,580 in the lower 10% to $115,820 in the highest percentile. The potential for psychologists both in earning and job availability is outstanding. While Clinical Psychology is the degree of choice for graduate students in Connecticut, there are a number of degree programs.
☰ Search Online Psychology Programs
Psychology Degrees in Connecticut
Consider a Featured Online Psychology Related Program
AD
Programs Currently Accepting Applicants
Psychologists in Connecticut are among the highest paid and can make, on average, between $51,580 and $115,820, according to the US Department of Labor.
19
Accredited
Universities
$82,630
AVG Annual
Median Salary*
1,730
People Employed
in a Psychology Field*
*source: Bureau of Labor Statistics
Universities in Fairfield and Storrs are the most popular in Connecticut. Degrees such as Bachelor's of Arts and Bachelor's of Science are common for undergraduates. Graduate degrees of both Arts and Sciences are also available at most of the state's universities.
---
Trends & Outlook for Psychology Careers
The average Clinical Psychologist in Connecticut makes $82,630 per year. With a salary like this one, individuals can truly feel as if their degree was worth the hard work and dedication.
Connecticut requires that psychologists receive a doctorate in psychology from one of the 19 accredited universities and complete at least one year of supervised experience. These requirements are followed by the appropriate licensure exam. Once these requirements are completed, individuals are qualified to be a practitioner in this state.
This process not only tests the knowledge of potential candidates, but also guarantees that psychologists are prepared to work one on one with clients in need of counseling. Jobs are readily available in a variety of different fields, including the medical and corporate fields.
---
Connecticut Board of Examiners of Psychologists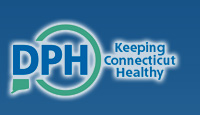 The Connecticut Board of Psychology is a part of the Department of Public Health, and its headquarters is located in Hartford.
Address:
Connecticut Board of Examiners of Psychologists
410 Capitol Ave.
P. O. Box 340308
Hartford, Connecticut 06134-8376
Phone: (860) 509-7603
Website
---
School Spotlight: Fairfield University
Fairfield University in Fairfield, Connecticut is a great place for students to get a degree in psychology. The College of Arts and Sciences gives students the option of earning either a Bachelor's of Arts or a Bachelor's of Science, depending on the student's preferences.
Courses offered by Fairfield University include those focusing on mental health, drug abuse, social disorders, and neuropsychology. Each path is designed to prepare the student to work with individuals from every walk of life. The curriculum at Fairfield caters to the needs of seasoned psychology students and those that are new to the subject as well. Regardless of whether or not a student has experience in the subject, this university is designed to educate efficiently.
Neighboring States
Students from Connecticut might find their right Psychology school a short commute across state lines. Make sure you check out the Psychology Schools in New York, Rhode Island, and Massachusetts.
Online Psychology Schools can also provide a quality education with the flexibility.
☰ Search Online Psychology Programs
List of Online Psychology Degrees
All Psychology Programs
Central Connecticut State University
Bachelor of Arts in Psychological Science
Master of Arts in Psychology
Charter Oak State College
Bachelor of Science in Psychology
Connecticut College
Master of Arts in Psychology
Psychology Major
Eastern Connecticut State University
Psychology Major: General Psychology
Fairfield University
B.A. and B.S. with a Major in Psychology
Bachelor's/Master's Degree Program in Industrial/Organizational Psychology
Master of Arts (M.A.) in School Psychology
Master of Arts in Clinical Mental Health Counseling
Post University
Bachelor of Arts in Psychology
Quinnipiac University
BS in Psychology
BS in Psychology with Applied Clinical Science Concentration
Sacred Heart University
Master of Science in Applied Psychology (MSAP)
Psychology Major
Southern Connecticut State University
Master of Arts Psychology, M.A.
Master of Science Degree in School Psychology 
Psychology Major
University of New Haven
Master of Arts in Industrial-Organizational Psychology
Master's Program in Community Psychology (MACP) 
Psychology, General Psychology Concentration, B.A.
University of Saint Joseph
Clinical Mental Health Counseling M.A.
M.S. in Autism and Applied Behavior Analysis (ABA) 
Psychology, B.A.
Wesleyan University
COMBINED B.A./M.A. Psychology PROGRAM
Psychology Major
Western Connecticut State University
Bachelor of Arts in Psychology (B.A.)
Master of Science in Applied Behavior Analysis