As a state that is popular for its sports teams and state pride, Maryland has everything a person needs to find comfort and a great place to live. For an aspiring psychology professional, Maryland also provides a land of great opportunity.
Obtaining a degree in psychology from one of Maryland's 24 universities, an individual can take the first step in becoming one of the most needed professionals in the United States – a psychologist.
The state of Maryland requires that all prospective psychologists register directly through the state.
Psychology Degrees in Maryland
Regardless of whether or not an individual prefers to be an undergrad or graduate student, there is a plethora of degree programs to suit. Maryland is already home to 1,690 clinical psychologists, proving that this is a great state for this profession. These professionals earn $42,100 to $110,720 per year doing what they love.
As a psychology graduate, a person is providing services to people that are in need of guidance. Life is sometimes a hard job on its own and it is up to psychologists to make sure that people can make it through without a hitch. With most new students being attracted to the city of Baltimore, this is a great place to start when deciding to get a degree in psychology.
$72,300
AVG Annual
Median Salary*
1690
People Employed
in a Psychology Field*
---
Trends & Outlook for Psychology Careers
Having a median income of $72,300 for clinical psychologists, Maryland is definitely a progressive state for psychology degrees. There is constantly a need for new and educated professionals in the health and human service field. Some may wonder what it takes to be considered a psychologist in the state of Maryland.
Maryland Psychology Licensure
The state of Maryland requires that all prospective psychologists register directly through the state. Once the application process is completed, an exam is administered that covers the material required for psychologists. Once these steps are completed successfully, an individual can be certified as a licensed professional in Maryland. Keeping up with renewal deadlines and continued education is a big part of maintaining a professional psychology license. Being a psychologist in Maryland can truly pay off for those willing to put in the effort.
---
Maryland Board of Examiners of Psychologists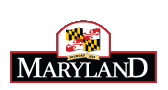 The Maryland Board of Examiners of Psychologists is headquartered in Baltimore and is responsible for the licensing, monitoring, educating of psychologists to ensure proper practices in the state.
Address:
Maryland Board of Examiners of Psychologists
4201 Patterson Avenue
Baltimore, Maryland 21215
Phone (410) 764-4787
Website
---
School Spotlight
The University of Maryland at Baltimore County is an excellent resource for future psychologists. It offers degrees from a Bachelor's degree in Psychology to Master's and Doctoral degree in Child and Developmental Psychology.
These paths are among some of the more popular in this area, dealing with the youth of Maryland, which is a group that is constantly searching for new professionals. This university provides a diverse learning environment that contains trustworthy educators.
☰ Search Online Psychology Programs
List of Online Psychology Degrees
All Psychology Programs
AD
Programs Currently Accepting Applicants
Click for admissions information & specific admissions requirements, length of the program, tuition rates, format and learning environment, and any other questions you might have.
Bowie State University
☰ BS in Psychology
☰ Master of Arts in Counseling Psychology
☰ Master of Education in School Counseling
Coppin State University
☰ Major in Applied Psychology
Frostburg State University
☰ Major in Psychology
☰ Master of Science in Counseling Psychology
Hood College
☰ B.A. degree in Psychology
Johns Hopkins University
☰ Master of Science in Clinical Mental Health Counseling
☰ Master of Science in Counseling
☰ Master of Science in Counseling
☰ PhD in Psychological and Brain Sciences
☰ Psychology Major
Morgan State University
☰ B.S. in Psychology
☰ Master's of Science in Psychometrics
☰ PhD in Psychometrics
Notre Dame of Maryland University
☰ Bachelor of Arts in Industrial-organizational psychology (IOP)
☰ Psychology Major
Salisbury University
☰ Bachelor of Arts in psychology
St Mary's College of Maryland
Stevenson University
☰ Bachelor of Science in Psychology
University of Baltimore
☰ Bachelor of Arts in Psychology
☰ Master of Science in Applied Psychology
University of Maryland Eastern Shore
☰ Bachelor of Science Rehabilitation Counseling
University of Maryland-University College
☰ Bachelor of Arts and Bachelor of Science degrees in Psychology
Washington Adventist University
☰ Bachelor of Arts in General Psychology
☰ Bachelor of Science degree in Counseling Psychology
☰ M.A. in Counseling Psychology
Washington College
☰ General Psychology Track