Find the Best Maryland Psychology Degrees Online
Consider a Featured Online Psychology Program That Is Accepting Applicants
| University | Program | Admissions |
| --- | --- | --- |
There are over 20 different colleges in Maryland that offer a psychology degree at some level. The most popular top psychology degree offering in Maryland is the Bachelor of Psychology, however there are numerous universities that also offer a Master's and PsyD level program.
For program specializations, there is a wide range available in Maryland. From Counseling Psychology to Psychometrics and IOP, or Industrial-Organizational Psychology degree programs, there are number of different options to specialize in.
For licensing, the state of Maryland requires that all prospective psychologists register directly through the state to be able to practice clinically as a psychologist.
Consider a Featured Online Psychology Program That Is Accepting Applicants
University
Program
Admissions
University of West Alabama
Online Psychology and Counseling Degrees

Multiple programs: Bachelors in Psychology, Master's in Experimental Psychology (Clinical, Healht & Sports Psych), Family Counseling, Guidance and Counseling, Clinical Mental Health Counseling, and more.

Website
Pepperdine University
Online Master of Psychology

Choose your path at Pepperdine: pursue licensure as either an LMFT or LPC and serve diverse clients with our online master's in clinical psychology.

Website
Methodist University
Online Bachelor of Science in Psychology

Gain the skills for diagnosis, clinical interview procedures, behavior analysis, and more.

Website
University of Texas Permian Basin
Online BA in Psychology

Program provides a broad foundation of psychological science knowledge and emphasizes vital written communication and research skills that can inform and assist you in helping professions.

Website
Butler University
Online Master of Science in Mental Health Counseling

Cover topics like fundamental counseling theory, trauma and crisis response, and psychopharmacology. No GRE Required.

Website
There are Options for Online Psychology Degrees in Maryland
The University of Maryland at Baltimore County: Online Master's of Professional Studies in Industrial/Organizational Psychology
There are many different specialized learning areas to consider when choosing a master's degree in the field of Psychology. UMBC offers an online program that is geared towards success in the field of I/O Psychology - a concentration that provides learners within insight into Psychology practice in the professional setting.
Typical course work you may take and learning environment
Through in-depth course work and practical skills training, you can learn more about the diverse methods available for changing professional environments and employee behavior for the better. This program can help you learn more about assessing overall need, developing employee support programs, and implementing meaningful reinforcement programs to increase wellness and productivity.
Length of time
Like most master's level programs, you can likely complete this master's option in around 2 years if you are enrolling at a full-time rate. This program could also be a great stepping stone towards your enrollment into doctoral-level programs in the future.
As you progress through this degree option, you may learn that Psychology is a field that can be applicable in a wide variety of settings - including with individuals in a treatment setting and with larger groups and organizations in need.
Steps to Become a Psychologist in Maryland
As a prospect to the professional field of Psychology, you should begin preparing yourself for the road ahead by enrolling in Bachelor's in Psychology programs in your state. This introductory program can prepare you for learning in higher degree programs and introduce you to the theory and practice of psychology professionals in multiple settings. Completion of the Master's in Psychology program can also be a great step towards shortening the length of time spent in doctoral programs and gaining additional skills relevant to later practice.
Most states require that you complete a Ph.D. or Psy.D. in Psychology from a university holding accreditation from the American Psychological Association (APA) for their programs. These programs consist of all the recommended courses and experience requirements needed for licensing in the future. If you enroll in one of these approved programs, you can expect to spend around 4 years completing all of the degree requirements needed for graduation. A portion of your program should also include supervised experience components with licensed professionals in the field.
One of the most important steps on your path to becoming a psychologist is completing all of the experience requirements needed to be approved for licensing. The total amount of experience needed to satisfy this requirement is around 2 years of experience. The first year can be completed during your doctoral degree program and the second year should be finished under the direct supervision of a licensed psychologist in your area. Your state has specific regulations pertaining to the amount of direct and indirect supervision you should receive when working through this requirement.
Every application for licensing as a psychologist in the state of Maryland must also comply with the application and documentation requirements set forth by their state licensing office. After completing your supervised experience requirements, you can then submit your initial application for licensing along with any application fees required in your state. You should also prepare to send proof of degrees and transcripts, all documents pertaining to your supervision, and proof of identity and citizenship at the time of application. Once this information has been reviewed you can move forward with testing.
After all of your hard work during your multiple degree programs and field experiences, you can move in to complete board testing as your final step towards becoming a psychologist. In order to sit for your required examinations, your state must have all required documents and issue their approval for you to participate in the national board examination. The Examination for Professional Practice in Psychology (EPPP) is the test that you have been working towards since the beginning of your experience. This multiple choice exam will consist of practical and educational topics learned during your path, and can truly test your abilities to practice freely in the field. You should submit your passing scores directly to the board to finalize your path to becoming a psychologist.
Psychology Scholarships in Maryland
Enrolling into a Psychology degree program can be an exciting and overwhelming experience for new college students. Before you begin your long journey towards licensing in Maryland, you should spend some time reviewing the financial aid options available to students in your state.
Scholarship opportunities may be available to learners that have exhibited exceptional abilities in the field of Psychology during early degree programs, through community service, or even through contest opportunities offered by funding agencies. In some cases, your work in undergraduate degree programs could potentially lead to you being nominated for some specialty rewards through organizations specializing in diverse psychological fields.
Finding scholarships for specialized degree programs
If you are choosing specializations in fields such as psychopharmacology, you could potentially qualify for scholarships like the APF Walter Katkovsky Scholarships. This funding resource can provide up to nine $5,000 scholarships to students currently enrolled in APA-accredited degree programs in this concentration area.
Students that choose a specialization such as neuropsychology could potentially qualify for scholarships such as the Benton-Meier Scholarship. This award consists of a $2,000 payment towards graduate degree programs within this specialization class.
Search Online Psychology Programs
Psychology Degrees in Maryland
Consider a featured online psychology degree or related program.
Regardless of whether or not an individual prefers to be an undergrad or graduate student, there is a plethora of degree programs to suit. Maryland is already home to 1,690 clinical psychologists, proving that this is a great state for this profession. These professionals earn $42,100 to $110,720 per year doing what they love.
As a psychology graduate, a person is providing services to people that are in need of guidance. Life is sometimes a hard job on its own and it is up to psychologists to make sure that people can make it through without a hitch. With most new students being attracted to the city of Baltimore, this is a great place to start when deciding to get a degree in psychology.
Trends & Outlook for Psychology Careers
Having a median income of $72,300 for clinical psychologists, Maryland is definitely a progressive state for psychology degrees. There is constantly a need for new and educated professionals in the health and human service field. Some may wonder what it takes to be considered a psychologist in the state of Maryland.
Maryland Psychology Licensing
The state of Maryland requires that all prospective psychologists register directly through the state. Once the application process is completed, an exam is administered that covers the material required for psychologists. Once these steps are completed successfully, an individual can be certified as a licensed professional in Maryland. Keeping up with renewal deadlines and continued education is a big part of maintaining a professional psychology license. Being a psychologist in Maryland can truly pay off for those willing to put in the effort.
Some of the most important training and preparation that you can received along your path to licensing as a psychologist takes place throughout your doctoral degree program. These programs were created to help train you on the appropriate practical and ethical guidelines for professionals in your field and allow you to observe and exercise alongside licensed professionals in the field. This field learning experience is the first portion of your experience component for licensing and is also an extremely important component in your observational learning experience.
The Maryland Board of Examiners of Psychologists provides specific guidelines for you to follow when completing the requirements associated with your field experiences. The total number of hours needed to be approved for licensing is currently 3,250. A total of 1,750 hours are required to be completed after you have graduated from your doctoral degree program and are engaging in an internship under the supervision of a licensed psychologist. The first 1,500 hours can be included as part of your doctoral program or through various others means of supervised experience outside of your post-doctoral internship.
After engagement in rigorous supervision expectations, you can begin the application process with your state board. The board requires that you submit your application for licensing along with a $300 fee. It is at this point that you must also provide all transcripts from your degree programs and professional letters of recommendation for total consideration. The Board may also set you up for background testing at this time while your information is being reviewed.
When a decision has been made regarding your application, the state should contact you with authorization to move forward with national board testing. The Examination for Professional Practice in Psychology (EPPP) is a national exam that is required by all states with applicants seeking licensure in this field. This test requires in-depth preparation and includes concepts related to your educational experience and field practice. You should seek to ensure that your passing scores are sent directly to your state board in order to move forward in the process. Maryland also requires that you sit for their local law examination as a final step towards licensure.
Once you have completed all of the required educational and practical steps required for licensing in your state, you may be ready and able to begin your career in the field. All test scores submitted to the state will be reviewed so that a final decision regarding your licensure can take place. Applicants in the field of Psychology may have a wait period of around 4 weeks prior to receiving their license in the mail. Once you have received this document, you are free to begin your professional practice as a psychologist in Maryland.
Licensed psychologist in the state of Maryland are required to continuously engage in a renewal process throughout their professional careers. Psychologist licenses are good for a period of 2 years, which expires in March of each year. In order to renew your license, you should complete a renewal application and submit a fee of $400 to the Board prior to your deadline. The state also mandates a 40 hour continuing education requirement for professionals in the field. These CEUs should be offered by accredited providers and documentation regarding your completion should be kept on file by your state licensing authority.
Maryland Board of Examiners of Psychologists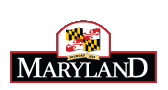 The Maryland Board of Examiners of Psychologists is headquartered in Baltimore and is responsible for the licensing, monitoring, educating of psychologists to ensure proper practices in the state.
Address:
Maryland Board of Examiners of Psychologists
4201 Patterson Avenue
Baltimore, Maryland 21215
Phone (410) 764-4787
Website
Search Online Psychology Programs
List of Online Psychology Degrees
| University | Level | Program | Admissions |
| --- | --- | --- | --- |
List of the Best Psychology Degree Programs
Bowie State University
Bowie
BS in Psychology
Master of Arts in Counseling Psychology
Master of Arts in Mental Health Counseling
Master of Arts and Certificate of Advanced Study in School Psychology
Master of Education in School Counseling
Coppin State University
Baltimore
Major in Applied Psychology
Frostburg State University
Frostburg
Major in Psychology
Master of Science in Counseling Psychology
Goucher College
Baltimore
Hood College
Frederick
B.A. degree in Psychology
Johns Hopkins University
Baltimore
Master of Science in Clinical Mental Health Counseling
Master of Science in Counseling
Master of Science in Counseling
PhD in Psychological and Brain Sciences
Psychology Major
PhD in Psychological and Brain Sciences 
Loyola University Maryland
Baltimore  
Doctorate of Psychology (Psy.D.) in Clinical Psychology
McDaniel College
Westminster
Morgan State University
Baltimore
B.S. in Psychology
Master's of Science in Psychometrics
PhD in Psychometrics
PhD in Psychometrics
Notre Dame of Maryland University
Baltimore
Bachelor of Arts in Industrial-organizational psychology (IOP)
Psychology Major
Salisbury University
Salisbury
Bachelor of Arts in psychology
St Mary's College of Maryland
St. Mary's City
Stevenson University
Stevenson
Bachelor of Science in Psychology
Uniformed Services University of the Health Sciences
Bethesda  
Ph.D. program in Medical Psychology
University of Baltimore
Baltimore
Bachelor of Arts in Psychology
Master of Science in Applied Psychology
University of Maryland Eastern Shore
Princess Anne
Bachelor of Science Rehabilitation Counseling
University of Maryland-Baltimore County
Baltimore
The Clinical Psychology Program
University of Maryland-College Park
College Park  
Counseling Psychology
Doctor of Philosophy in Psychology (Ph.D.)
University of Maryland-University College
Adelphi
Bachelor of Arts and Bachelor of Science degrees in Psychology
Washington Adventist University
Takoma Park
Bachelor of Arts in General Psychology
Bachelor of Science degree in Counseling Psychology
M.A. in Counseling Psychology
Washington College
Chestertown