Find the Best New Mexico Psychology Degrees Online
Consider a Featured Online Psychology Program That Is Accepting Applicants
New Mexico's 13 accredited universities offers 21 psychology degree programs ranging from associate's degrees to doctoral degrees. In the clinical field of psychology, New Mexico currently has 870 professionals current employed. In a state with 2 million residents and growing, this number speaks strongly about the constant need for licensed professionals throughout the state.
Are there APA accredited psychology programs in New Mexico?
Yes. There are currently 2 APA accredited Doctor of Psychology programs in New Mexico at 2 universities:
New Mexico State University's Department of Counseling and Educational Psychology
University of New Mexico's Department of Psychology
Consider a Featured Online Psychology Program That Is Accepting Applicants
Online Psychology Degrees Available at New Mexico Universities
The University of New Mexico: Online Bachelor of Arts in Psychology
Online degree programs in Psychology can be beneficial to learners interested in pursuing licensing as a psychologist in the future. The convenience and flexibility of these learning options can allow you to exercise your skill and knowledge within this field while still maintaining the same everyday activities you engaged in prior to enrollment.
The University of New Mexico currently provides a competitive online Bachelor's in Psychology program for you to consider within your state. Over the course of around 4 years, you can complete course work focusing on the diverse subfields of Psychology, research, and practice related to psychological health and development.
The courses within this program can allow you to learn skills related to neuropsychology, behavior and addictions, cognition, and learning and memory. These courses may be offered alongside general education courses within multiple subject areas in order to meet the expectations of undergraduate outlines provided by your university.
The path to becoming a psychologist includes many degree options at multiple levels. You can begin your learning experience through versatile online degree programs offered through popular and reliable universities within your own state.
New Mexico State University: Multiple Psychology Programs
New Mexico State University in Las Cruces, New Mexico, provides a diverse atmosphere that is suiting for students from a variety of different backgrounds. New Mexico State has a culture that is all its own. Offering 4 different psychology degrees, it is one of the most preferred in the state. Degree programs at New Mexico State are designed to give learners an experience that is reflected throughout their career. As a prospect, a college that has a great reputation in psychology is one that is highly preferred. This is a great college for psychology professionals to get their start, with notable staff and an excellent curriculum.
Steps to Become a Psychologist in New Mexico
The first step towards a career as a psychologist in the state of New Mexico is locating and enrolling in a Bachelor's program in Psychology. This program may be offered by multiple universities in your area due to its popularity among new collegiate students. In some cases, students may also choose to pursue a Master's in Psychology program in order to gain more experience within their specialized area prior to entering a doctoral program. Most bachelor's programs can be completed in 3-4 years, while the master's can be finished in around 2 for most learners.
New Mexico requires that applicants for the psychologist position currently hold a Ph.D. or Psy.D. in Psychology from a university holding accreditation from the American Psychological Association (APA). The doctorate program for licensing is not currently offered online, so you should prepare to engage with in-person courses and experience components throughout your program. Doctoral level programs in Psychology can take around 4 years for learners entering from the bachelor's level, with most learners completing this program in 3-4 years on average.
In addition to your educational requirements, becoming a psychologist may also include intensive experience components during and after your doctoral degree program. While still enrolled in your degree program, you may be required to participate in internships during multiple phases of the learning process. Once graduated, you can locate a field placement and licensed supervisor to assist you with completing the remaining supervised hours needed for graduation. This step on the path to becoming a psychologist can be incredibly important to your overall development as a practitioner.
Since psychologist in the state of New Mexico are required to hold a current license, you should also be current aware of your state's regulations pertaining to licensing and practice within your state. The initial licensing process involves providing documentation of education, experience, and citizenship to your state board, as well as participating in testing requirements for upcoming psychologists. You can familiarize yourself with the documentation requirements of your state by reviewing the licensing standard for psychologists through your state's licensing division.
The final step involved in becoming a psychologist in New Mexico is passing of the national board examination for psychologists. The Examination for Professional Practice in Psychology includes concepts related to psychological disorders, psychological assessments, diagnosis, and treatment. The skills needed to pass this test may come from multiple levels of your educational experience and what you have learned throughout your field practice up until this point. Once you have passed this exam you may be approved for a license as a psychologist in New Mexico.
Psychology Scholarships in New Mexico
Students considering licensing as psychologists in New Mexico may have the opportunity to engage in multiple levels of educational programs along their path. The pursuits of these degree programs can be costly, making financial aid an important aspect of the process as a whole.
In your earlier years of educational programs, you may be eligible for grants and loans through filing of your FAFSA each year. You may also qualify for scholarship opportunities during these years and beyond - depending on your educational progress and contributions to the field during your programs.
Scholarship opportunities can be incredibly diverse and offered for different students with unique life experiences. The Avonte Oquendo Memorial Scholarship for example is offered to undergraduate or graduate learners that have been diagnosed with Autism Spectrum Disorder or having family members diagnosed with the disorder.
Alternative scholarship options such as the Margarian Scholarship is offered to students at multiple degree levels that hold at least a 3.0 GPA and can display economic need. These scholarships and many more may be great opportunities for you to lower the cost of your educational degree programs while on this path.
Search Online Psychology Programs
Psychology Degrees in New Mexico
Consider a featured online psychology degree or related program.
New Mexico Psychology Licensing
The path to licensing in New Mexico essentially begins when you start your doctoral program in Psychology at an APA-accredited school. The courses that you participate in and the internships you complete may all be important components that can be reviewed when applying for licensing. Most doctoral level programs include courses that allow you to learn more about research within your field, advanced practice with psychological issues and disorders, and extensive studies surrounding psychological assessments. Most doctoral programs along this path can take around 4 years to complete for most learners.
Following graduation from your doctoral program, you should apply for a provisional license through the New Mexico Board of Psychologist Examiners. Not all post-doctoral supervisors require that you hold a provision license prior to starting this experience but you may be eligible for more opportunities through pursuing this route. The application fee for this level of licensing is $125 currently. Once holding this provisional license you can practice within insurance-billing agencies while gaining experience hours.
The first portion of your experience component may have been completed during your doctoral degree program. Most APA-accredited degree programs outline around 1 year of supervised experience that can count towards the total needed to be approved for licensing. After your degree program, you can gain the remaining 1,500 hours working alongside licensed psychologists in the field. Your state requires that you maintain documentation pertaining to your supervision hours to submit during full licensing.
Prior to applying for full licensing within your state, you may also be required to sit for the board examination for incoming psychologists. The Examination for Professional Practice in Psychology (EPPP) is a national exam that all prospective psychologists must pass prior to being issued a license. The questions present on this exam may test your ability to choose appropriate diagnostic measures, issue relevant treatment, and practice ethically within your field. Passing scores must be sent to your state board prior to being approved for licensing in New Mexico.
In addition to the EPPP, your state also requires that you pass their state jurisprudence examination for all practitioners. This ethics-focused test is focused on the laws and regulations expected while practicing within your state. Most practitioners in licensed fields may be required to participate in this examination as part of their licensing process prior to entering treatment fields.
When your state has received all documentation pertaining to the examination requirements and your $125 full licensing fee, you can be approved for full licensing as a psychologist. You can maintain your license over time by complying with all renewal and continuing educational expectations for licensed psychologists in New Mexico. The renewal period for licensees in New Mexico is currently 2 years, including a $500 renewal fee and submission of 40 continuing education credits at the time of renewal.
New Mexico Board of Psychologist Examiners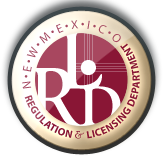 The New Mexico Board of Psychologist Examiners is located in , and is responsible for the licensing, monitoring, educating of psychologists to ensure proper practices in the state.
Address:
New Mexico Board of Psychologist Examiners
P O Box 25101
Santa Fe, New Mexico 87505
Phone (505) 476-4960
Website
Psychology Careers in New Mexico
Psychologists work hard to determine better ways to treat mental illness. They also determine what type of environments that people work best in. Not only do psychology professionals work directly with clients, but they also work with large companies and facilities to provide better, more functional work environments for employees.
The clinical psychologist career path provides more than just a good salary, though. This career provides direct care to patients in a clinical setting. Individuals having issues with maintaining a normal lifestyle rely on clinical psychologists to lead normal lives.
Being a psychological professional in New Mexico is a respectable path that allows both the psychologist and patient to leave with a good sense of self. The state of New Mexico requires that psychologists be licensed before practicing. The state lays out the directions clearly, making sure that psychology applicants have the appropriate degree and experience prior to being released to work with the public.
For those interested in a bachelor degree program, social services are in need of professionals at entry level positions. There is no end to the possibilities for individuals with a psychology degree.
Alternatives for New Mexican Students
If you live close to El Paso, you might review Psychology degrees in Texas. If your nearest Psychology school is a long distance to travel to regularly for class, you might consider obtaining a Psychology degree online. Online schools can offer flexibility and convenience that campus schools cannot, while still providing a quality education.
Search Online Psychology Programs
List of Online Psychology Degrees
List of the Best Psychology Degree Programs
Central New Mexico Community College
Albuquerque
Psychology, Associate of Arts
Clovis Community College
Clovis
Associate of Science in Behavioral Science
Eastern New Mexico University-Main Campus
Portales
Associate of Arts in Psychology
Bachelor of Psychology
Master of Arts in Counseling
Eastern New Mexico University-Ruidoso Campus
Ruidoso
Associate of Arts Degree in Psychology
New Mexico Highlands University
Las Vegas
Bachelors of Arts in Psychology Transfer
Masters of Science Degree in Psychology
New Mexico Institute of Mining and Technology
Socorro
Bachelor of Science in Psychology
New Mexico State University
Las Cruces  
PhD Counseling Psychology
New Mexico State University-Main Campus
Las Cruces
Bachelor of Arts MAJOR: Psychology
M.A. in Psychology
Ph.D. in Psychology
Specialist in Education Counseling & Educational Psychology
New Mexico State University
Las Cruces  
San Juan College
Farmington
Psychology Associates of Arts (AA) 
Santa Fe Community College
Santa Fe
Associate in Arts in Psychology
Southwestern College
Santa Fe
University of New Mexico
Albuquerque  
Clinical Psychology Program
University of New Mexico-Gallup Campus
Gallup
Associate of Arts in Psychology
University of New Mexico-Main Campus
Albuquerque
Bachelor of Arts and Bachelor of Science in Psychology
Clinical Psychology Program
Doctor of Philosophy in Educational Psychology
Master of Arts (M.A.) in Educational Psychology
Master's Degree in Clinical Psychology
University of New Mexico
Albuquerque  
Clinical Psychology Program
Doctor of Philosophy in Educational Psychology
University of the Southwest
Hobbs
Forensic Psychology Degree
Psychology Degree
Western New Mexico University
Silver City
B.A. and B.S. in Psychology