The average clinical psychologist earns $62,600 per year in New Mexico according to the US Department of Labor.
New Mexico's 13 accredited universities offers 21 psychology degree programs ranging from associate's degrees to doctoral degrees. In the clinical field of psychology, New Mexico currently has 870 professionals current employed. In a state with 2 million residents and growing, this number speaks strongly about the constant need for licensed professionals throughout the state. Pursuing a degree in psychology will not only provide a career that can gross anywhere from $39,910 to $90,680 per year for clinical professionals, but can also be a very rewarding choice for individuals with a strong desire to make a difference in someone's life.
[xyz-ihs snippet="glance-top"]
13
Accredited
Universities
$62,600
AVG Annual
Median Salary*
870
People Employed
in a Psychology Field*
[xyz-ihs snippet="glance-bottom"]
---
Trends & Outlook for Psychology Careers
The average clinical psychologist earns $62,600 per year in New Mexico. This career path provides more than just a good salary, though. This career provides direct care to patients in a clinical setting. Individuals having issues with maintaining a normal lifestyle rely on clinical psychologists to lead normal lives.
Being a psychological professional in New Mexico is a respectable path that allows both the psychologist and patient to leave with a good sense of self. The state of New Mexico requires that psychologists be licensed before practicing. The state lays out the directions clearly, making sure that psychology applicants have the appropriate degree and experience prior to being released to work with the public.
For those interested in a bachelor degree program, social services are in need of professionals at entry level positions. There is no end to the possibilities for individuals with a psychology degree.
---
New Mexico Board of Psychologist Examiners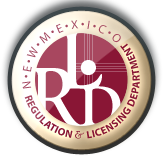 The New Mexico Board of Psychologist Examiners is located in , and is responsible for the licensing, monitoring, educating of psychologists to ensure proper practices in the state.
Address:
New Mexico Board of Psychologist Examiners
P O Box 25101
Santa Fe, New Mexico 87505
Phone (505) 476-4960
Website
---
School Spotlight
New Mexico State University in Las Cruces, New Mexico, provides a diverse atmosphere that is suiting for students from a variety of different backgrounds. New Mexico State has a culture that is all its own. Offering 4 different psychology degrees, it is one of the most preferred in the state. Degree programs at New Mexico State are designed to give learners an experience that is reflected throughout their career. As a prospect, a college that has a great reputation in psychology is one that is highly preferred. This is a great college for psychology professionals to get their start, with notable staff and an excellent curriculum.
---
Alternatives for New Mexican Students
If you live close to El Paso, you might review Psychology Schools in Texas. If your nearest Psychology school is a long distance to travel to regularly for class, you might consider obtaining a Psychology Degree Online. Online schools can offer flexibility and convenience that campus schools cannot, while still providing a quality education.