Find the Best South Carolina Psychology Degrees Online
Consider a Featured Online Psychology Program That Is Accepting Applicants
There are 28 accredited psychology schools in the State of South Carolina. Each of these schools has its own degree(s) in psychology that can satisfy the needs of prospective students. Columbia, South Carolina, brings in large amounts of new psychology students every year, making this one of the most popular destinations for new students.
Offering the most psychology degrees of any accredited South Carolina university, The University of South Carolina at Columbia has a wide range of options for psychology students.
If you are planning to pursue a career as a psychologist in South Carolina, you should start with enrollment into undergraduate degree programs in Psychology. These foundation programs can allow you to learn more about the development of the field of Psychology and the numerous treatment fields that are included with it. A lot of students pursuing this path also consider enrollment into Master's in Psychology programs in order to gain more expertise within their chosen field and potentially shorten the length of time spent in doctoral programs in the future.
Consider a Featured Online Psychology Program That Is Accepting Applicants
University
Program
Admissions
University of West Alabama
Online Psychology and Counseling Degrees

Multiple programs: Bachelors in Psychology, Master's in Experimental Psychology (Clinical, Healht & Sports Psych), Family Counseling, Guidance and Counseling, Clinical Mental Health Counseling, and more.

Website
Pepperdine University
Online Master of Psychology

Choose your path at Pepperdine: pursue licensure as either an LMFT or LPC and serve diverse clients with our online master's in clinical psychology.

Website
Methodist University
Online Bachelor of Science in Psychology

Gain the skills for diagnosis, clinical interview procedures, behavior analysis, and more.

Website
University of Texas Permian Basin
Online BA in Psychology

Program provides a broad foundation of psychological science knowledge and emphasizes vital written communication and research skills that can inform and assist you in helping professions.

Website
Butler University
Online Master of Science in Mental Health Counseling

Cover topics like fundamental counseling theory, trauma and crisis response, and psychopharmacology. No GRE Required.

Website
There Are Options for Online Psychology Degrees in South Carolina
Limestone University: Online Bachelor of Science in Psychology
Students in America today may benefit from online alternatives to the traditional brick and mortar degree programs historically provided to incoming college students. Online programs such as the online BS in Psychology at Limestone University can be excellent resources for students seeking flexible alternatives to better their careers.
Online degree programs in Psychology can allow you to learn at your own pace, while gaining important insight into the field of Psychology and the study of behavior. This program specifically offers a 4-year program that includes both general education courses and courses focused on the different perspectives of Psychology.
Courses like Developmental Psychology, Social Psychology, and Abnormal Psychology can provide you with a great foundation for later learning in psychological disorders and treatment. Your experience in these courses can allow you to better absorb the advanced courses provided in master's and doctoral programs.
If you are planning to pursue a career as a psychologist in the future, our team encourages you to begin your learning experience at the bachelor's level. Your participation in these programs can having lasting educational results that encourage your success along the way.
University of South Carolina in Columbia Has Multiple Psychology Programs at Most Levels
Courses at this university include: Survey of Learning and Memory, Abnormal Behavior in Children, Research Methods in Psychology, and Sensation and Perception. Whether students are interested in pursuing a bachelor's degree path or doctoral path, the learning experience is beyond what most would expect. This college prides itself on providing a useful and challenging curriculum that prepares students for real-world situations and problems as well as providing effective methods of treatment for each.
Steps to Become a Psychologist in South Carolina
The doctoral program that you choose throughout this path can determine whether or not you may qualify for licensing within your state. Currently, South Carolina only licenses professionals that have completed Ph.D. or Psy.D. programs in Psychology accredited by the American Psychological Association (APA). These programs may take around 4 years to complete and consist of a reviewed curriculum and around 1 year of field experiences that all count towards your licensing requirements. You can find a list of accredited degree programs by visiting the APA website.
In order to become a psychologist in South Carolina, you must participate in around 2 years of supervised experience opportunities. The first half of this experience takes place during your doctoral degree program, while the second portion is completed after graduation. You are encouraged to stay current with what your state requires in terms of proof of evidence of your experience so that you can maintain documentation throughout the process. The final postdoctoral experience component can be completed in around 1 year for most participating learners.
The education and experience that you have gained up until this point are all important factors considered when becoming a psychologist in South Carolina. However, each state requires that applicants also successfully pass the Examination for Professional Practice in Psychology (EPPP) as a final step during the authorization process. Your state may authorize you to test once they have received proof of your degree programs and field experience. Completion of this test can lead you into the final steps for achieving licensure in your state.
The final step towards becoming a psychologist in South Carolina is completing all of the application requirements as outlined by your state board. This process may include sending all official transcripts to your state board, documentation of supervised experience, and official test scores. Your state may also outline specific application fees to be paid during the application process.
Psychology Scholarships in South Carolina
Educational programs can be excellent resources for incoming learners that seek prestigious positions within their field. However, the rising costs of higher education make it necessary to consider alternative forms of financial aid to help students manage the heavy financial burden that this presents.
You should begin with filling out your annual FAFSA each year to determine if you could potentially qualify for student grants at your degree level. Students that are interested in financial aid other than student loans should also seek out scholarship opportunities for learners in their field.
Scholarships such as the Foundation for Rehabilitation Psychology Dissertation Award are specific to learners that are specializing in fields such as Rehabilitation Psychology. There are multiple scholarship opportunities for learners in diverse psychological fields, so be sure to search for offerings in your area of study.
Students that are working to contribute to research in their field could also qualify for grants such as the Samuel J. Messick Award for Distinguished Scientific Contributions. This award is reserved for learners that are providing evidence towards scientific development in Psychology-based treatment fields.
Search Online Psychology Programs
Psychology Degrees in South Carolina
Consider a featured online psychology degree or related program.
South Carolina Psychology Licensing
The first step towards achieving licensing as a psychologist in South Carolina is enrolling in and completing your Ph.D. or Psy.D. in Psychology from an APA-accredited degree program. These programs consist of extensive research and experience in the field of professional Psychology and can take around 4 years for most enrollees to complete. The curriculum of these programs are well-reviewed and allow you to explore the foundation elements of Psychology practice in your specialized area. During the application process through your state, your degree elements may be reviewed prior to your approval to move forward in the licensing process.
The first portion of your experience component for licensing takes place during your doctoral degree program. Through internships and field experiences, you can gain around 1,500 hours towards the total 3,000 hours needed for licensing. All APA-accredited doctoral programs in Psychology should contain the appropriate amount of supervised experience hours required by your state. Once you have graduated from your degree program you can move on to the next steps for licensing.
After graduating, you should begin the next phase of your licensing process by submitting your initial licensing application to the South Carolina Board of Examiners in Psychology. The application should be filled out in total and include official transcripts from all attended universities. In addition to these transcripts, you may also be required to sign an authorization for background testing and submit a $500 fee to the Board prior to becoming authorized to move forward with postdoctoral experience components. The Board will notify you of your approval once all information included with the application has been thoroughly reviewed.
The remaining 1,500 hours of supervised experience should take place through a postdoctoral experience or fellowship. Most learners choose a placement that is aligned with their future specialization in order to maximize their expertise along the way. These remaining hours can take around 1 year to complete if learners are participating at a full-time rate. You should maintain current and accurate documentation of your supervised experience to submit to the Board at the time of licensing.
Applicants for licensing in Psychology may all be required to sit for a board examination for professional practitioners in their field. The Examination for Professional Practice in Psychology (EPPP) should be taken after completing all supervised elements of experience in the licensing process. This test consists of around 225 multiple choice questions that can truly test your skills and abilities in professional practice. You should ensure that the testing agency submits your passing scores directly to the Board for consideration. Once your state has received your scores you may be approved to move forward to the final step for licensing – the oral examination.
Once the state has received all transcripts, experience documents, and test scores, you may finally be approved as a licensed psychologist in your field. Holding a license comes with great responsibility, especially with maintaining renewals and continuing education. South Carolina requires that you submit a renewal application every 2 years along with a $395 application fee. You must also complete 24 continuing education credits during each renewal cycle in order to be approved for continued licensing.
South Carolina Board of Examiners in Psychology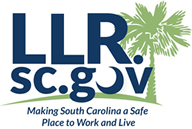 The South Carolina Board of Examiners in Psychology is located in Columbia, and is responsible for the licensing, monitoring, educating of psychologists to ensure proper practices in the state.
Address:
South Carolina Board of Examiners in Psychology
P. O. Box 11329
Columbia, South Carolina 29211-1329
Phone (803) 896-4664
Website
What To Look For in South Carolina Psychology Careers
The median income for clinical psychologists in South Carolina is $53,350. As a clinical psychologist, professionals will work directly with patients in a clinical setting. The importance of psychologists in the community continues to grow as the population of South Carolina increases each year. Regardless of whether students choose an undergraduate or graduate degree program, there are plenty of options for employment upon graduation.
Many entry-level job openings are excited to accept psychology majors with a bachelor's degree. For those on the licensure path, the state of South Carolina provides clear, understandable guidelines for obtaining a license. Upon registration, proof of supervised experience, and successful passing of the state licensure exam, applicants will be eligible to be a licensed psychologist in the state.
There are many options for employment when licensed, making it the more preferred career path for psychology professionals.
Search Online Psychology Programs
List of Online Psychology Degrees
List of the Best Psychology Degree Programs
Benedict College
Columbia
Bob Jones University
Greenville
Biblical Counseling, BA
Master of Arts in Biblical Counseling
Charleston Southern University
Charleston
Bachelor of Science in Psychology
Citadel Military College of South Carolina
Charleston
Bachelor of Arts in Psychology
Master of Arts in Psychology: Clinical Counseling
Claflin University
Orangeburg
Bachelor of Arts in Psychology
Clemson University
Clemson
Bachelor of Science and Bachelor of Arts in Psychology
M.S. in Applied Psychology
Ph.D. in Human Factors Psychology
Ph.D. in Industrial-Organizational Psychology
Ph.D. in Human Factors Psychology
Ph.D. in Industrial-Organizational Psychology
Coastal Carolina University
Conway
Psychology Major, Bachelor of Science in Psychology
Coker College
Hartsville
Psychology (Counseling) (Bachelor of Arts)
Psychology Major, (Bachelor of Arts)
College of Charleston
Charleston
B.A. (Bachelor of Arts) and B.S. (Bachelor of Science) in Psychology
Columbia College
Columbia
Master of Education in Educational Leadership
Columbia International University
Columbia
Bachelor in Psychology
Master of Arts in Counseling (M.A. in Counseling)
Converse College
Spartanburg
Francis Marion University
Florence
Major in Psychology
Master of Science in Applied Psychology
Furman University
Greenville
Bachelor of Science (B.S.) and the Bachelor of Arts (B.A.) in psychology
Lander University
Greenwood
Limestone College
Gaffney
Bachelor of Science in Psychology
Newberry College
Newberry
North Greenville University
Tigerville
Presbyterian College
Clinton
South Carolina State University
Orangeburg
Undergraduate Program in Psychology
South University-Columbia
Columbia
Bachelor of Arts in Psychology
Bachelor of Arts in Psychology Experimental/Research Concentration
Southern Wesleyan University
Central
University of South Carolina
Columbia  
Doctoral Program in Clinical-Community Psychology
School Psychology Program
University of South Carolina-Aiken
Aiken
B.A. and B.S. in Psychology
Master of Science Degree in Applied Clinical Psychology
University of South Carolina-Beaufort
Bluffton
University of South Carolina-Columbia
Columbia
B.A. or B.S. in Experimental Psychology
Experimental Program
Master's Degree in Psychology
Phd Clinical-Community Psychology
Phd School Psychology
University of South Carolina
Columbia  
Ph.D. in Experimental Psychology
Phd Clinical-Community Psychology
Phd School Psychology
University of South Carolina-Upstate
Spartanburg
 BS and a BA in psychology
Winthrop University
Rock Hill
Bachelor of Arts in Psychology
Master of Science in School Psychology and Specialist in School Psychology
Wofford College
Spartanburg