There are 28 accredited psychology schools in the State of South Carolina. Each of these schools has its own degree(s) in psychology that can satisfy the needs of prospective students. Columbia, South Carolina, brings in large amounts of new psychology students every year, making this one of the most popular destinations for new students. Not only is the educational system noteworthy in this state, but the job outlook is also profitable.
Psychology Degrees in South Carolina
From the opening shots of the Civil War to the beautiful shorelines of Myrtle Beach, South Carolina has a glimmering personality like no other. The state has its own alluring landmarks and recreational facilities that bring new residents in every year. For those looking to pursue a degree in psychology in South Carolina, there are just as many attractive colleges.
The median income for clinical psychologists in South Carolina is $53,350, according to the Bureau of Labor Statistics.
There are currently 960 individuals working in a clinical field in South Carolina, so this is definitely a great place to start.
$53,350
AVG Annual
Median Salary*
960
People Employed
in a Psychology Field*
Trends & Outlook for Psychology Careers
The median income for clinical psychologists in South Carolina is $53,350. As a clinical psychologist, professionals will work directly with patients in a clinical setting. The importance of psychologists in the community continues to grow as the population of South Carolina increases each year. Regardless of whether students choose an undergraduate or graduate degree program, there are plenty of options for employment upon graduation.
Many entry-level job openings are excited to accept psychology majors with a bachelor's degree. For those on the licensure path, the state of South Carolina provides clear, understandable guidelines for obtaining a license. Upon registration, proof of supervised experience, and successful passing of the state licensure exam, applicants will be eligible to be a licensed psychologist in the state.
There are many options for employment when licensed, making it the more preferred career path for psychology professionals.
---
South Carolina Board of Examiners in Psychology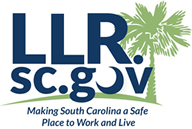 The South Carolina Board of Examiners in Psychology is located in Columbia, and is responsible for the licensing, monitoring, educating of psychologists to ensure proper practices in the state.
Address:
South Carolina Board of Examiners in Psychology
P. O. Box 11329
Columbia, South Carolina 29211-1329
Phone (803) 896-4664
Website
---
School Spotlight
Offering the most psychology degrees of any accredited South Carolina university, The University of South Carolina at Columbia has a wide range of options for psychology students. Courses at this university include: Survey of Learning and Memory, Abnormal Behavior in Children, Research Methods in Psychology, and Sensation and Perception. Whether students are interested in pursuing a bachelor's degree path or doctoral path, the learning experience is beyond what most would expect. This college prides itself on providing a useful and challenging curriculum that prepares students for real-world situations and problems as well as providing effective methods of treatment for each.
---
If you decide a South Carolina Psychology School is not right for you, there are many Online Psychology Schools to consider.
☰ Search Online Psychology Programs
List of Online Psychology Degrees
All Psychology Programs
AD
Programs Currently Accepting Applicants
Click for admissions information & specific admissions requirements, length of the program, tuition rates, format and learning environment, and any other questions you might have.
Bob Jones University
☰ Biblical Counseling, BA
☰ Master of Arts in Biblical Counseling
Charleston Southern University
☰ Bachelor of Science in Psychology
Citadel Military College of South Carolina
☰ Bachelor of Arts in Psychology
☰ Master of Arts in Psychology: Clinical Counseling
Claflin University
☰ Bachelor of Arts in Psychology
Clemson University
☰ Bachelor of Science and Bachelor of Arts in Psychology
☰ M.S. in Applied Psychology
☰ Ph.D. in Human Factors Psychology
☰ Ph.D. in Industrial-Organizational Psychology
Coastal Carolina University
☰ Psychology Major, Bachelor of Science in Psychology
Coker College
☰ Psychology (Counseling) (Bachelor of Arts)
☰ Psychology Major, (Bachelor of Arts)
College of Charleston
☰ B.A. (Bachelor of Arts) and B.S. (Bachelor of Science) in Psychology
Columbia College
☰ Master of Education in Educational Leadership
Columbia International University
☰ Bachelor in Psychology
☰ Master of Arts in Counseling (M.A. in Counseling)
Francis Marion University
☰ Major in Psychology
☰ Master of Science in Applied Psychology
Furman University
☰ Bachelor of Science (B.S.) and the Bachelor of Arts (B.A.) in psychology
Limestone College
☰ Bachelor of Science in Psychology
North Greenville University
South Carolina State University
☰ Undergraduate Program in Psychology
South University-Columbia
☰ Bachelor of Arts in Psychology
☰ Bachelor of Arts in Psychology Experimental/Research Concentration
Southern Wesleyan University
University of South Carolina-Aiken
☰ B.A. and B.S. in Psychology
☰ Master of Science Degree in Applied Clinical Psychology
University of South Carolina-Beaufort
University of South Carolina-Columbia
☰ B.A. or B.S. in Experimental Psychology
☰ Experimental Program
☰ Master's Degree in Psychology
☰ Phd Clinical-Community Psychology
☰ Phd School Psychology
University of South Carolina-Upstate
☰  BS and a BA in psychology
Winthrop University
☰ Bachelor of Arts in Psychology
☰ Master of Science in School Psychology and Specialist in School Psychology