A psychology student is delivered only the best education and experience prior to graduating. Becoming a psychology professional in Tennessee is a career choice that will only gain value over time.
People with this type of degree are always in demand in a number of different settings. There are 1,510 clinical psychologists working in the state, most of which earn between $45,530 and $103,710 yearly. There is no end to the possibilities with a degree in psychology. Learners will find that psychology is present in all aspects of the workforce. Psychology professionals can help with people, programs, or even testing. In Tennessee, popular places to get an education include Knoxville, Memphis, and Chattanooga.
[xyz-ihs snippet="glance-top"]
$64,120
AVG Annual
Median Salary*
1,510
People Employed
in a Psychology Field*
[xyz-ihs snippet="glance-bottom"]
---
Trends & Outlook for Psychology Careers
In order to be a licensed psychologist in Tennessee, the state has requirements in which every applicant must meet. Applicants must graduate from an accredited university and send in proper documentation. A minimum of 2 years supervised experience must also be documented and a licensure exam must be passed before applicants can be licensed to practice in the state.
---
Tennessee Board of Examiners of Psychology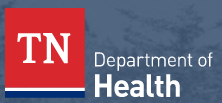 The Tennessee Board of Examiners of Psychology is located in Nashville, and operates within the Tennessee Board of Health. The TBEP is responsible for the licensing, monitoring, educating of psychologists to ensure proper practices in the state.
Address:
Tennessee Board of Examiners of Psychology
665 Mainstream Drive
2nd Floor
Nashville, Tennessee 37243
Phone (615) 741-5735
Website
---
School Spotlight
Middle Tennessee State University in Murfreesboro provides degree programs designed for future professionals. Students are drawn to this university due to its close proximity to Nashville and its comfortable atmosphere. This university prides itself on its focus on professionalism and relevant coursework. Studies are conducted both in the classroom and in laboratory settings. Getting hands on experience with experimental studies will assist students in becoming more comfortable working in a social setting. Students will take part in coursework pertaining to research, social psychology, and developmental psychology. These courses provide an excellent foundation for future psychological professionals. Middle Tennessee State University has a degree path suitable for any psychology interest.
---
If you decide a Teennessee Psychology School is not right for you, there are many Online Psychology Schools to consider.