Find the Best Tennessee Psychology Degree Programs Online
Consider a Featured Online Psychology Program That Is Accepting Applicants
University
Program
Admissions
University of West Alabama
Online Psychology and Counseling Degrees

Multiple programs: Bachelors in Psychology, Master's in Experimental Psychology (Clinical, Healht & Sports Psych), Family Counseling, Guidance and Counseling, Clinical Mental Health Counseling, and more.

Website
There are multiple online psychology programs available at schools in Tennessee and nearby universities. There are over 35 accredited universities for psychology programs in Tennesse.
The pursuit of a Bachelor's and Master's in Psychology may be the first major step towards becoming a psychologist in Tennessee. This part of your path will include learning the basic principles of psychology alongside any specialized courses that you choose at the graduate level. The knowledge gained during participation in these program can help promote your success in a doctoral level program.
Consider a Featured Online Psychology Program That Is Accepting Applicants
University
Program
Admissions
University of West Alabama
Online Psychology and Counseling Degrees

Multiple programs: Bachelors in Psychology, Master's in Experimental Psychology (Clinical, Healht & Sports Psych), Family Counseling, Guidance and Counseling, Clinical Mental Health Counseling, and more.

Website
Pepperdine University
Online Master of Psychology

Choose your path at Pepperdine: pursue licensure as either an LMFT or LPC and serve diverse clients with our online master's in clinical psychology.

Website
Methodist University
Online Bachelor of Science in Psychology

Gain the skills for diagnosis, clinical interview procedures, behavior analysis, and more.

Website
University of Texas Permian Basin
Online BA in Psychology

Program provides a broad foundation of psychological science knowledge and emphasizes vital written communication and research skills that can inform and assist you in helping professions.

Website
Butler University
Online Master of Science in Mental Health Counseling

Cover topics like fundamental counseling theory, trauma and crisis response, and psychopharmacology. No GRE Required.

Website
The University of Memphis: Online Master of Science in Educational Psychology
The University of Memphis currently provides new learners with the option to pursue a Master of Science in Educational Psychology. The goal of this program is to provide enrollees with skills and expertise in human development, research, statistical analysis, and learning/cognition.
This 2-year program can also allow students to explore either the Educational Psychology or Educational Research specializations offered by this university. Educational Psychology learners may investigate psychology practice from an applied standpoint, which allows students to learn more about psychological tests, assessments, and interventions used in the field.
The Educational Research specialization was designed for learners that are seeking careers related to program development and analysis. This specialization may include more independent research opportunities for further skill development.
Some courses that students can expect to see during these programs include Human Development, Learning and Cognition, Quantitative and Qualitative Research Methods, and Contemporary Theories. This program can be a great option for learners considering the doctoral path or for those moving directly into the career field after graduation.
Campus Based: Middle Tennessee State's Psychology Programs
Middle Tennessee State University in Murfreesboro provides degree programs designed for future professionals. Students are drawn to this university due to its close proximity to Nashville and its comfortable atmosphere. This university prides itself on its focus on professionalism and relevant coursework. Studies are conducted both in the classroom and in laboratory settings. Getting hands-on experience with experimental studies will assist students in becoming more comfortable working in a social setting. Students will take part in coursework pertaining to research, social psychology, and developmental psychology. These courses provide an excellent foundation for future psychological professionals. Middle Tennessee State University has a degree path suitable for any psychology interest.
Steps to Become a Psychologist in Tennessee
Undergraduate and Master's degrees: As mentioned, step one is to get your Bachelor's degree and then your Master's degree.
PsyD or PhD in Psychology: Earning a Ph.D. or Psy.D. is the next step along your path. While you search for degree programs that can help you achieve your goals, you should consider that most states require that doctoral level programs hold current accreditation from the American Psychological Association (APA) in order to be considered for licensing. This level of degree program can include supervised experience delves to help you deliver services to clients under the watchful eye of licensed supervisors.
Gain post-doctoral supervised experience: The experience that you receive during your learning experience is not the only type of experience required to become licensed. Tennessee requires that you also gain experience post-doctoral degree and provide evidence of a supervision contract and hours earned to your state. A certain amount of your hours must be under direct supervision, so be sure to review your specific licensing requirements prior to engaging in this step.
EPPP exam: Once you have completed your degree program and experience components, the state board will require that you pass examinations that test your knowledge of psychology and in-person practice. The Examination for Professional Practice in Psychology (EPPP) may be your first testing requirement along with state law and ethics examinations.
Submit applications to the state: The final stage of your journey to becoming a psychologist in Tennessee is submitting all applications and documentation to your state for consideration. If you have accurately completed each stage of the licensing process, the state will notify you of your approval to practice as a psychologist in Tennessee. More information pertaining to the licensure process can be found in the sections below.
Tennessee Psychology Licensing
The first step towards licensing as a psychologist in Tennessee is completing an initial application for licensure through the Tennessee State Board of Examiners in Psychology. In addition to your application, proof of degree, and transcripts, you will also be required to submit payment for $485 in application and processing fees.
Once your application has been received, you may be subject to a fingerprint background check within your state. The Tennessee Board also requires that applicants seeking licensure as psychologists provide professional references from 3 psychologists, 2 of whom must hold current licensure.
Professional experience requirements in Tennessee require that applicants specifically complete at least 1,900 clock hours of supervised experience after completion of their doctoral degree program. The remaining 1,900 hours towards the total 3,800 can include supervised hours gained through doctoral internships and experience components included in the degree program.
Tennessee currently requires that applicants for licensure as psychologists successfully pass 2 examinations prior to becoming fully approved. The first examination is the Examination for Professional Practice in Psychology (EPPP), which is a standardized test required for all psychologist prospects. Once you have passed this test and provided scores to the Board, you can then sit for the Tennessee Jurisprudence examination that contains information specific to ethical practices and lawful guidelines in Tennessee.
Applicants in Tennessee seeking licensure as a psychologists without a health service designation may not be required to engage in the supervised experience component of the licensure process. This type of licensure may only require the application, fees, and testing requirements outlined above. Applicants of this type of licensing cannot provide health-related services but can participate in non-clinical jobs within their field.
Licensees seeking continued certification may be required to provide evidence of 40 continuing education credits over the course of their 2-year renewal cycle. The renewal fee for Tennessee applicants is currently $225 each cycle.
Search Online Psychology Programs
Psychology Degrees in Tennessee
Consider a featured online psychology degree or related program.
Psychology Scholarships in Tennessee
Tennessee can be an excellent place to pursue a degree program in Psychology. Beginning at the undergraduate level, you should think outside the box for methods to pay for your educational degrees at all levels.
Scholarship opportunities can be a great way to fund your education without increasing student loan debt for yourself or having to pursue a full-time job while enrolled in an intensive degree program. You can find opportunities that are based upon your past accomplishments, future endeavors, and even your academic ability through a thorough search of what is current available.
Dixie Youth Scholarship
The Dixie Youth Scholarship is a unique opportunity for learners in all specialized field. This scholarship is open to any new college student that has historically participated in Dixie Youth Baseball throughout the state. The current aware per year is $2,000.
Regional Scholarships at NIADA Foundation
The NIADA Foundation Regional Scholarships program is another scholarship opportunity offered to Tennessee residents. The award for this scholarship totals $3,500 and is awarded based upon excellent achievement in high school and high ACT or SAT scores.
If you are a learner at the graduate level, you can also seek out scholarships specific to your degree level. There are numeous national opportunities for learners in Psychology degree programs for you to apply to along your path.
Psychology Careers in Tennessee
A psychology student is delivered only the best education and experience prior to graduating. Becoming a psychology professional in Tennessee is a career choice that will only gain value over time.
People with this type of degree are always in demand in a number of different settings. There are 1,510 clinical psychologists working in the state, most of which earn between $45,530 and $103,710 yearly. There is no end to the possibilities with a degree in psychology. Learners will find that psychology is present in all aspects of the workforce. Psychology professionals can help with people, programs, or even testing. In Tennessee, popular places to get an education include Knoxville, Memphis, and Chattanooga.
In order to be a licensed psychologist in Tennessee, the state has requirements in which every applicant must meet. Applicants must graduate from an accredited university and send in proper documentation. A minimum of 2 years supervised experience must also be documented and a licensure exam must be passed before applicants can be licensed to practice in the state.
---
Tennessee Board of Examiners of Psychology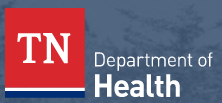 The Tennessee Board of Examiners of Psychology is located in Nashville, and operates within the Tennessee Board of Health. The TBEP is responsible for the licensing, monitoring, educating of psychologists to ensure proper practices in the state.
Address:
Tennessee Board of Examiners of Psychology
665 Mainstream Drive
2nd Floor
Nashville, Tennessee 37243
Phone (615) 741-5735
Website
Search Online Psychology Programs
List of Online Psychology Degrees
List of the Best Psychology Degree Programs
Austin Peay State University
Clarksville
Bachelor of Arts/Bachelor of Science in Psychology (B.A., B.S.)
Master of Science in Industrial-Organizational Psychology (MSIO)
Belmont University
Nashville
Major in Psychology (B.A. or B.S.)
Bryan College-Dayton
Dayton
Carson-Newman University
Jefferson City
General Psychology major
M.S.C. - Clinical Mental Health
Master of Science in Counseling (M.S.C.)
Christian Brothers University
Memphis
Associate of Arts in Professional Psychology
BA in Applied Psychology
BA in Psychology
BA in Psychology with an emphasis in Industrial/Organizational Psychology
Cumberland University
Lebanon
BS in Psychology, Psychology Major
East Tennessee State University
Johnson City  
PhD Concentration in Clinical Psychology
Fisk University
Nashville
Master of Art in Psychology
Psychology Major
Freed-Hardeman University
Henderson
B.S. Major in Psychology
Master of Science in Clinical Mental Health Counseling
King University
Bristol
Bachelor of Science in Psychology
Lee University
Cleveland
Master of Science in Holistic Child Development
Master of Science in Marriage and Family Studies
Master of Science in Marriage and Family Therapy
Master of Science in School Counseling
Psychology (PSYCH.BA)
Lincoln Memorial University
Harrogate
Bachelor of Science in Psychology
Lipscomb University
Nashville
B.A. or B.S. degree Psychology Major
M.S. in Clinical Mental Health Counseling 
M.S. in Psychology
Master of Science in Applied Behavior Analysis 
Martin Methodist College
Pulaski
Bachelor of Science in Behavioral Sciences with General Psychology Emphasis
Maryville College
Maryville
B.A. in Child Development and Learning
B.A. in Psychology
B.A. in Psychology Counseling Track
Middle Tennessee State University
Murfreesboro
Bachelor of Science (B.S.) Industrial/Organizational Psychology
Psychology (B.S.) 
Psychology M.A., Clinical
Milligan College
Johnson City
Richmont Graduate University
Chattanooga
Master of Arts in Clinical Mental Health Counseling (MACMHC) 
Sewanee-University of the South
Sewanee
Major in Psychology (B.A. and B.S.)
Southern Adventist University
Collegedale
B.S. Psychology, Clinical Concentration
B.S. Psychology, Industrial/Organizational Concentration
B.S. Psychology, Psychobiology Concentration
Master of Science in Counseling
Master of Science in Education
Psychology, B.A.
Psychology, Psychobiology Concentration, B.S.
Tennessee State University
Nashville  
Ph.D. Psychology - Counseling Psychology Concentration
Tennessee Technological University
Cookeville
Tennessee Wesleyan College
Athens
Bachelor of Arts and Bachelor of Science Behavioral Science
Psychology Major
Trevecca Nazarene University
Nashville
CLINICAL MENTAL HEALTH COUNSELING (M.A.)
Ph.D. Clinical Counseling: Teaching and Supervision
PSYCHOLOGY (B.S.)
Ph.D. Clinical Counseling: Teaching and Supervision
Tusculum College
Greeneville
Bachelor of Arts in Psychology – Behavioral Health Concentration
University of Memphis
Memphis
doctoral program in clinical psychology
Educational Specialist (EdS) School Psychology
University of Tennessee
Knoxville
Ph.D. in School Psychology Program
Ph.D. Program - Clinical Psychology
Ph.D. Program - Counseling Psychology
University of Tennessee-Chattanooga
Chattanooga
Master's of Science in Industrial-Organizational Psychology
Psychology, B.S.
University of Tennessee-Knoxville
Knoxville
Doctor of Philosophy Degree in Educational Psychology and Research
Doctoral program in Industrial and Organizational Psychology
M.A. Program - Experimental Psychology
Master of Science Degree in Educational Psychology
Ph.D. Program - Counseling Psychology
Phd School Psychology
Psychology Major, BA
University of Tennessee
Knoxville
Doctor of Philosophy Degree in Educational Psychology and Research
Doctoral program in Industrial and Organizational Psychology
Ph.D. Program - Counseling Psychology
Phd School Psychology
University of Tennessee-Martin
Martin
Vanderbilt University
Nashville  
 Clinical Science Program in Psychological Sciences