Master's in Forensic Psychology Degree Programs
Consider a featured online psychology program currently taking applications.
University
Program
Admissions
Concordia University - Saint Paul
MAHS in Forensic Behavioral Health

Get the skills you need for a career at the intersection of behavioral health, criminal justice and the legal system.

Website
View more featured 100% online psychology programs accepting applications for 2023.
There are many interesting fields of psychology that seek to blend the study of human thinking and behavior with other relevant fields throughout society. One of the fastest growing specialties in psychology is Forensic Psychology.
The field that is blended with psychology within this discipline is the law. You may wonder how psychology can blend in with the legal field. One interesting aspect about psychology is that it can play a role in nearly any field that involves people - which can be nearly all of them.
Forensic Psychology seeks to understand human behavior in thinking in the context of crime and the environment. For instance, Forensic Psychology may be a part of a plan to break down the thinking of an unknown criminal in an attempt to identify them.
It can also play a role in the design of correctional facilities that seek to lower re-offending rates for criminal. This field is similar to fields such as criminology, which has some similar attributes - but different methods for obtaining valuable information during the investigations of crimes.
Master's in Forensic Psychology Program
Forensic Psychology uses the study of behavior to find background information or environmental stimuli responsible for criminal behavior.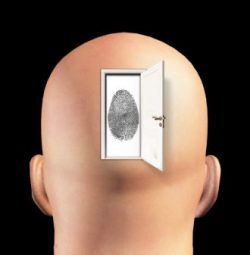 In fields such as criminal profiling, a Forensic Psychologist may asses an offender to determine if there are any historical tips for their criminal behavior. This can assist in providing needed therapy or rehabilitation for the offender, which is a method for reducing the prevalence of crime for that person.
A Forensic Psychologist may be responsible for conducting psychological assessments on criminals or witnesses in an attempt to grade their reliability in the midst of a pending legal decision. These assessments could also take place during the investigation of a crime, during court proceedings such as child custody or divorce, or even during the hiring process for law enforcement officers.
University
Program
Admissions
University of West Alabama
Online Psychology and Counseling Degrees

Multiple programs: Bachelors in Psychology, Master's in Experimental Psychology (Clinical, Healht & Sports Psych), Family Counseling, Guidance and Counseling, Clinical Mental Health Counseling, and more.

Website
Pepperdine University
Online Master of Psychology

Choose your path at Pepperdine: pursue licensure as either an LMFT or LPC and serve diverse clients with our online master's in clinical psychology.

Website
Butler University
Online Master of Science in Mental Health Counseling

Cover topics like fundamental counseling theory, trauma and crisis response, and psychopharmacology. No GRE Required.

Website
Concordia University - Saint Paul
MAHS in Forensic Behavioral Health

Get the skills you need for a career at the intersection of behavioral health, criminal justice and the legal system.

Website
University of Southern California
Master's in School Counseling Online

Prepare to become a school counselor in grades K–12 with a Master of Education in School Counseling online from the USC Rossier School of Education. No GRE required.

Website
What do you study in a Master's in Forensic Psychology Degree?
Master's programs in Forensic Psychology seek to provide students with a helpful blend of both psychology education and in-depth knowledge on the legal system. If you choose to enroll in a Master's in Forensic Psychology, you might be responsible for completing course work that involves both fields, so that you can be an asset to your field.
Most commonly, Master's in Forensic Psychology degree programs consist of courses that encourage students to investigate different aspects of behavior and conduct research prior to becoming more focused on the legal aspect of Forensic Psychology.
The first year of graduate programs may include courses that teach about the different theories and applications of Forensic Psychology, while the last year has more application-based learning experiences for upcoming professionals.
Search Online Psychology Programs
How Long Does A Master's in Forensic Psychology Take To Complete?
At a university offering the Master's in Forensic Psychology – Northcentral University – students can complete their program after finishing 30 credit hours of graduate-level course work. This university's curriculum includes 10 courses and the estimated completion time is 20 months.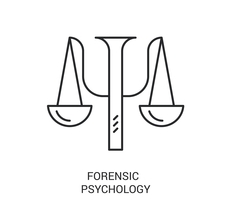 The goal of this master's program is to provide students with the knowledge they need to be effective professionals in law enforcement, the courts, corrections, and victim's services. Degree programs such as this one can test a student's ability to solve difficult legal dilemmas and provide critical thinking skills that play a role in solving problematic crimes.
While universities like the one above have short programs that can be completed in less than 2 years, most programs require students to dedicate at least 2 years to the completion of their degree. For students that require more flexibility with their degree, online programs are also available.
Which route you choose for you program can change the methods that you utilize to learn about forensic psychology, but still provide you with the experience you need to be a great professional.
Example Courses in Forensic Psychology
Integrating psychology into law enforcement, criminal activity, and the law in general can provide for interesting results for Forensic Psychology students. Degree programs that offer this graduate program typically provide course work that includes a look into the mind of criminals, victims, and even the histories of both.
In order to truly understand the motive and ramifications for crimes, Forensic Psychology students must learn about how the brain develops and what the consequences are for mal-adaptive behaviors.
Our team of educational experts has been researching educational programs and careers for over a decade. They have provided a helpful list of common courses for Forensic Psychology programs below for you to browse.
Maladaptive Behavior and Psychopathy
Students taking this course can learn the proper methods for diagnosing and treating maladaptive disorders and psychopathy. Individual factors such a family history, background, and criminal history may be discussed as part of the diagnostic process throughout this course.
Individual Assessment
This course outlines the process for conducting and analyzing individual assessments. Standardized and non-standardized methods of measurement may be a part of discussion throughout this course, as well as ethics and other intrinsic factors that can interfere with an accurate measurement process.
Psychology and the Legal System
Students in this course can learn about how psychology can apply in the legal field. Topics such as witness interviewing, criminal profiling, and risk assessment may be focused on in this course, in order to give learners a better outlook on the different perspectives present during a criminal investigation.
Victim Psychology
This course can help students better understand criminal activity from the perspective of the victim. Relationships between perpetrators and victims are discussed in this course, which can provide a more solid understanding of victim reaction and behavior after a crime has been committed.
What can I do with a Master's in Forensic Psychology?
Before you enroll in a degree program, it is natural to be curious about what your career could consist of after finishing your degree. Forensic Psychology can play a part in various facets of law enforcement and the criminal justice system, giving you several different occupational options after graduation.
Some professionals choose to work in the midst of criminal investigations and criminal profiling, while others choose to work with offenders to help them find ways to reduce their probability of committing future crimes.
In some areas, Forensic Psychologists can even work in the design of public safety programs or correctional facilities, which can provide a more positive environment that encourages rehabilitation rather than future offenses. A few popular career choices for graduates of this program are listed below.
Forensic Psychologist
Corrections Psychologist
Law Enforcement Agent
Consultant During Criminal Investigations
Private Practice
Criminal Profiler