Find the Best Washington Psychology Degrees Online
Consider a Featured Online Psychology Program That Is Accepting Applicants
There are over 20 universities and colleges in Washington that have a psychology degree offering. Washington provides a large number of different degree programs that focus on General Psychology, Clinical Psychology, and Counseling. Any one of these degree paths can lead students into a career in health care, social services, or even corporate business. There are 1,760 clinical psychologists currently on staff in Washington. This is a popular career choice for psychology graduates. Professionals in this setting work directly with clients to find helpful adjustments to better their lives.
Consider a Featured Online Psychology Program That Is Accepting Applicants
Washington State University: Online Bachelor of Science in Psychology
When entering into educational fields such as Psychology, the state of Washington requires that you have multiple degree experiences in this field. Beginning with the BS in Psychology, you can prepare yourself for working with individuals needing assistance with mental health, emotions, or complex behaviors.
Washington State University is home to a completely online BS in Psychology that would be an excellent resource for busy adults looking to pursue a career as a psychologist. This entry level degree program can provide you with valuable insight into the various mental processes that explain cognition, decision-making, and emotions within the human mind.
Course work in Neuroscience, Social Psychology, and Clinical Psychology may be part of your overall curriculum while in this program. The program can help you smoothly transition into Master's in Psychology programs after graduation - which would be your next big step towards become certified in later years.
Our team encourages you to explore the online degree options available within your state prior to settling into any program. Online programs in Psychology can help you easily participate in degree curricula prior to enrolling in in-person doctoral degree programs in your field.
Eastern Washington University Psychology Programs
Eastern Washington University in Cheney, Washington, is a reputable school among psychology students. It sets itself apart from the larger universities throughout the state and provides excellent psychology degree programs. EWU provides degree programs on both the undergraduate and graduate level. The programs focus on developmental studies, clinical, and school counseling. Courses are administered according to relevance so learners receive a reliable educational program.
This university believes the students should be prepared for the workforce to the fullest of their potential. Therefore, having a strong curriculum is their main concern. Eastern Washington University is a great choice for students looking for a school with educational and success-oriented values.
Steps to Become a Psychologist in Washington
If you are planning to pursue the milestones required to become licensed as a psychologist in your state, you should begin with finding a Bachelor's in Psychology program that meets your needs. Many students choose online degree options in order to take advantage of the flexible learning setting that is included at this level. Following the bachelor's program, it may be beneficial for you to consider completing the Master's in Psychology program to help gain more knowledge of assessments and treatments prior to entering the doctoral level.
The state of Washington requires that applicants for licensing also complete the Ph.D. or Psy.D. in Psychology as a minimum degree requirement. You should review the accreditation information for each program you look at, since your state requires that the American Psychological Association (APA) be the accrediting agency reviewing your program. Once enrolled, you can expect around 4 years of curricula including both study, research, and field experience.
Your experience components involved in the licensing process take place during your degree program and directly after. The experience in your degree program comes in the form of internships within the final 2 years of your program. You should receive a total of 1 year of supervised experience while in your program and another 1 year of experience through postdoctoral internships in the field. These combined hours should help you meet the guidelines set forth by your state's licensing agency.
Testing at the graduate level is another component required on the journey to becoming a psychologist in your state. When you have completed the educational and supervision requirements, your state may approve you to sit for the Examination for Professional Practice in Psychology (EPPP). Regardless of which state you reside in, this national examination may be required as part of your final licensing steps. When you have succeeded at passing this test, you may be authorized to move forward to the final stages of licensing.
Your state has a specific outline of requirements during the initial application process for licensing. You should complete your application and submit all required elements during this process such as official school transcripts, supervision verification forms, and background authorization forms. Once your state has received all information and verified your test scores, you may be approved and licensed to practice Psychology in your state.
Psychology Scholarships in Washington
When you are ready and willing to begin the journey towards licensing as a psychologist in your state, you should familiarize yourself with the degree requirements needed to enter this career path. You should also familiarize yourself with the APA and their expectations for professionals in this field.
A large number of students choose to pursue financial aid opportunities to help cover the costs of the multiple degree programs present on this journey. Scholarships may be offered to students at different degree levels and may be offered to students based on merit, contributions, or field specializations.
The American Psychological Foundation can be a great resource for financial aid funds in fields such as behavioral science and human reproductive behavior psychology. You are encouraged to review this organization's website to view which scholarship offerings you might be eligible for.
The Association for Psychological Science is another agency that provide regular funding resources to students in research-driven specializations of Psychology. You can take a look at what is currently offered through this agency by visiting their website on a regular basis.
Search Online Psychology Programs
Psychology Degrees in Washington
Consider a featured online psychology degree or related program.
Washington Psychology Licensing
The state of Washington requires that psychologists hold a current license to practice while working in this state. Your first step in the licensing process is choosing and completing the right type of doctoral program, since that is the minimum level of degree required for licensure. You must also enroll in a program that holds current accreditation with the APA since these programs were developed for future practicing professionals in Psychology. Most doctoral programs can take around 4 years to complete if you are taking classes at a full-time rate.
During your doctoral program, you may have the opportunity to complete around 1,500 hours of your supervised experience component. Part of the accreditation process for these programs includes reviewing the internship elements to ensure that they provide lessons that are in line with what the APA requires during this phase of the training process. These degree experiences may allow you to observe, interact, and shadow licensed psychologists as they provide services to actual clients in the public.
The second portion of your supervised experience requirement includes an additional 1,500 hours of supervised experience that takes place after graduation from your degree program. You should locate a field placement in advance of graduation so that you can transition directly to this second phase of experience and not lose time during the licensing process. The total requirement for supervision in Washington is 3,000 hours, which can be completed in around 2 years total.
When you have finished the last hours of your supervision component, you should submit your initial application for licensing to the Washington State Department of Health along with a $206 fee. Your state requires that you also request that your official school transcripts are sent directly to them from your attended schools and that you submit your verification forms associated with your supervised experience. The Board may then conduct a thorough review of your documentation to determine your eligibility for testing and future licensing.
Your state may then authorize you to sit for their 2 required examinations in the licensing agenda. The first of these exams is the Examination for Professional Practice in Psychology (EPPP). This is a multiple choice examination that focuses on your skills in assessment, diagnosis, and treatment of psychological disorders. Once you have passed this test, you can move on to the Washington Jurisprudence Exam. This specific test outlines the laws and regulations for practitioners outlined by your state. Passing scores from both tests should be received by the Board prior to being approved for licensing.
After the hard work and dedication that you have invested in the licensing process, you may receive your license to practice as a psychologist after completing these steps. Holding a license in Washington may also come with maintenance steps that you must abide by to remain licensed over time. Your state requires that you renew your license each year by submitting a renewal application along with a $226 fee. You must also complete 60 continuing education credits every 3 years to remain current with these educational stipulations associated with licensure.
Why licensing for psychology?
Companies in the tech and aerospace sectors have been attracting employees from outside the state. Therefore, the growth of Washington's population increases the potential for profession opportunities in psychology. School psychologists, counselors, and clinical psychologists will be needed to support a growing population. Undergraduate degree holders are in demand for a lot of entry-level positions. Businesses also want psychology degree holders as a part of their companies. Having the knowledge of human behavior is an irreplaceable skill in today's society.
Those graduates seeking a psychology license through the state of Washington must provide an application with proof of graduation from an accredited university to the state department for review.
The state board exam will be administered, testing the applicant's knowledge in their particular field. Upon completion of the exam and necessary supervised experience, applicants are qualified to be licensed in Washington. This opens the doors for even more employment opportunities. Licensed clinical psychologists currently earn $66,850 on average per year in this state.
---
Washington State Examining Board of Psychology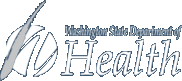 The Washington State Examining Board of Psychology is located in Olympia. It is responsible for the licensing, monitoring, and educating of psychologists to ensure proper practices in the state. Psychology professionals will be pleased to see the ease of information provided by the state of Washington.
Address:
Washington State Examining Board of Psychology
P. O. Box 47877
Olympia, Washington 98504-7877
Phone (360) 236-4700
Website
Neighboring States
Aspiring students can find information about psychology schools in Portland in the list of Oregon Psychology Schools. Those living near Spokane or Pullman might also be interested in researching Idaho Psychology Schools. Online programs are also an option for those who would prefer to complete their studies from home.
Search Online Psychology Programs
List of Online Psychology Degrees
List of the Best Psychology Degree Programs
Antioch University-Seattle
Seattle
Bachelor of Arts (B.A.) in Health Counseling and Psychology
PsyD in Clinical Psychology
PsyD in Clinical Psychology
Bastyr University
Kenmore
Bachelor of Science in Health Psychology
Master of Arts in Counseling Psychology
Central Washington University
Ellensburg
Master's Degree in Experimental Psychology (MS EXP PSY)
Master's Degree in Health Counseling
Master's Degree in School Psychology
Master's Degree in Applied Behavior Analysis
Psychology Major, BA 
City University of Seattle
Seattle
Bachelor of Arts in Applied Psychology
Master of Arts in Counseling
Eastern Washington University
Cheney
Bachelor of Arts (BA) in Psychology
Educational Specialist in School Psychology (EdS)
Master in Clinical Psychology (MS), Master of Science in Psychology
Master of Science in Counselor Education - Mental Health Counseling (MS)
Master of Science in Counselor Education - School Counseling (MS)
Gonzaga University
Spokane
Heritage University
Toppenish
INTERDISCIPLINARY STUDIES IN EDUCATION/PSYCHOLOGY, B.A.
PSYCHOLOGY MINOR
Northwest University
Kirkland
Bachelor of Arts (B.A.) in Psychology
Doctor of Psychology in Counseling Psychology
Master of Arts in Counseling Psychology
Doctor of Psychology in Counseling Psychology
Northwest University-College of Adult and Professional Studies
Kirkland
Undergraduate Psychology Major
Pacific Lutheran University
Tacoma
Bachelor of Arts and Bachelor of Science in Psychology
Saint Martin's University
Lacey
Major, minor (Bachelor of Arts) Psychology
Master of Arts in Counseling Psychology program (MAC)
Seattle Pacific University
Seattle  
doctorate of philosophy (PhD) in clinical psychology 
Seattle School of Theology & Psychology
Seattle
Master of Arts in Counseling Psychology
Seattle University
Seattle
M.A. in Psychology
PSYCHOLOGY, BS
University of Puget Sound
Tacoma
University of Washington
Seattle  
Clinical Psychology Program
University of Washington-Bothell Campus
Bothell
Bachelor of Arts Community Psychology (CP)
University of Washington-Seattle Campus
Seattle
COGNITION AND PERCEPTION PROGRAM
Learning Sciences & Human Development (M.Ed./Ph.D.)
Measurement & Statistics (M.Ed./Ph.D.)
Ph.D. in Clinical Psychology
Ph.D. in Psychology 
Psychology Major
Psychology Major
School Psychology (Ed.S./Cert.)
School Psychology (Ph.D.)
University of Washington
Seattle  
COGNITION AND PERCEPTION PROGRAM
Learning Sciences & Human Development (Ph.D.)
Ph.D. in Clinical Psychology
Ph.D. in Psychology 
School Psychology (Ph.D.)
University of Washington-Tacoma Campus
Tacoma
Walla Walla University
College Place
Forensic Psychology Major (Bachelor of Science)
M.A., Counseling Psychology (non-thesis)
Master of Arts in Counseling Psychology
Psychology Major (Bachelor of Arts and Bachelor of Science)
Washington State University
Pullman  
Clinical Psychology Ph.D. Program
Doctor of Philosophy (Ph.D.) with a specialization in Counseling Psychology
Western Washington University
Bellingham
M.S. in psychology, emphasis Experimental Psychology
Psychology BA and BS
PSYCHOLOGY: HUMAN DEVELOPMENT — ELEMENTARY, BAE
Whitman College
Walla Walla
Whitworth University
Spokane
B.A. in Psychology
M.A. MARRIAGE & FAMILY THERAPY