Licensing Information for Psychology Careers
With the growth of Washington's population, the potential for profession opportunities in psychology has also grown. Individuals with an interest in psychological careers are pleased to see the ease of information provided by the state of Washington. Undergraduate degree holders are in demand for a lot of entry-level positions.
With preference for customer service and social service, businesses want psychology degree holders as a part of their companies. Having the knowledge of human behavior is an irreplaceable skill in today's society. Those graduates seeking licensure through the state of Washington must provide an application with proof of graduation from an accredited university to the state department for review.
The state board exam will be administered, testing the applicant's knowledge in their particular field. Upon completion of the exam and necessary supervised experience, applicants are qualified to be licensed in Washington. This opens the doors for even more employment opportunities. Licensed clinical psychologists currently earn $66,850 on average per year in this state.
---
Washington State Examining Board of Psychology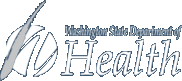 The Washington State Examining Board of Psychology is located in , and is responsible for the licensing, monitoring, educating of psychologists to ensure proper practices in the state.
Address:
Washington State Examining Board of Psychology
P. O. Box 47877
Olympia, Washington 98504-7877
Phone (360) 236-4700
Website
---
School Spotlight
Eastern Washington University in Cheney, Washington, is a reputable school among psychology students. Although it sets itself apart from some of the more nameable universities throughout the state, it provides excellent psychology degree programs. EWU provides degree programs on both the undergraduate and graduate level with programs focusing on developmental studies and clinical and school counseling. Courses are administered according to relevance, providing the most reliable educational programs for learners.
This university believes the students should be prepared for the workforce to the fullest of their potential, making the curriculum a main concern. For students looking for a modest school with educational and success-oriented values, Eastern Washington University is a great choice.