In the Northwestern United States, Washington's population has grown to 6.7 million over the years, indicating the need for more psychological professionals.
$66,850
AVG Annual
Median Salary*
1,760
People Employed
in a Psychology Field*
Choosing to get a psychology degree at one of Washington's 23 accredited universities could prove to be a profitable choice for degree seekers. Washington provides a large number of different degree programs that focus on General Psychology, Clinical Psychology, and Counseling.
Any one of these degree paths can lead students into a career in health care, social services, or even corporate business. There are 1,760 clinical psychologists currently on staff in Washington. This is a popular career choice for psychology graduates. Professionals in this setting work directly with clients to find helpful adjustments to better their lives.
Psychology Degrees in Washington
Licensing Information for Psychology Careers
Companies in the tech and aerospace sectors have been attracting employees from outside the state. Therefore, the growth of Washington's population increases the potential for profession opportunities in psychology. School psychologists, counselors, and clinical psychologists will be needed to support a growing population. Undergraduate degree holders are in demand for a lot of entry-level positions. Businesses also want psychology degree holders as a part of their companies. Having the knowledge of human behavior is an irreplaceable skill in today's society.
Those graduates seeking a psychology license through the state of Washington must provide an application with proof of graduation from an accredited university to the state department for review.
The state board exam will be administered, testing the applicant's knowledge in their particular field. Upon completion of the exam and necessary supervised experience, applicants are qualified to be licensed in Washington. This opens the doors for even more employment opportunities. Licensed clinical psychologists currently earn $66,850 on average per year in this state.
---
Washington State Examining Board of Psychology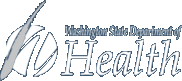 The Washington State Examining Board of Psychology is located in Olympia. It is responsible for the licensing, monitoring, and educating of psychologists to ensure proper practices in the state. Psychology professionals will be pleased to see the ease of information provided by the state of Washington.
Address:
Washington State Examining Board of Psychology
P. O. Box 47877
Olympia, Washington 98504-7877
Phone (360) 236-4700
Website
---
School Spotlight
Eastern Washington University in Cheney, Washington, is a reputable school among psychology students. It sets itself apart from the larger universities throughout the state and provides excellent psychology degree programs. EWU provides degree programs on both the undergraduate and graduate level. The programs focus on developmental studies, clinical, and school counseling. Courses are administered according to relevance so learners receive a reliable educational program.
This university believes the students should be prepared for the workforce to the fullest of their potential. Therefore, having a strong curriculum is their main concern. Eastern Washington University is a great choice for students looking for a school with educational and success-oriented values.
Neighboring States
Aspiring students can find information about psychology schools in Portland in the list of Oregon Psychology Schools. Those living near Spokane or Pullman might also be interested in researching Idaho Psychology Schools. Online programs are also an option for those who would prefer to complete their studies from home.
☰ Search Online Psychology Programs
List of Online Psychology Degrees
All Psychology Programs
AD
Programs Currently Accepting Applicants
Click for admissions information & specific admissions requirements, length of the program, tuition rates, format and learning environment, and any other questions you might have.
Antioch University-Seattle
☰ Bachelor of Arts (B.A.) in Health Counseling and Psychology
☰ PsyD in Clinical Psychology
Bastyr University
☰ Bachelor of Science in Health Psychology
☰ Master of Arts in Counseling Psychology
Central Washington University
☰ Master's Degree in Experimental Psychology (MS EXP PSY)
☰ Master's Degree in Health Counseling
☰ Master's Degree in School Psychology
☰ Master's Degree in Applied Behavior Analysis
☰ Psychology Major, BA 
City University of Seattle
☰ Bachelor of Arts in Applied Psychology
☰ Master of Arts in Counseling
Eastern Washington University
☰ Bachelor of Arts (BA) in Psychology
☰ Educational Specialist in School Psychology (EdS)
☰ Master in Clinical Psychology (MS), Master of Science in Psychology
☰ Master of Science in Counselor Education - Mental Health Counseling (MS)
☰ Master of Science in Counselor Education - School Counseling (MS)
Gonzaga University
☰ B.A. Major in Psychology
Heritage University
☰ INTERDISCIPLINARY STUDIES IN EDUCATION/PSYCHOLOGY, B.A.
☰ PSYCHOLOGY MINOR
Northwest University
☰ Bachelor of Arts (B.A.) in Psychology
☰ Doctor of Psychology in Counseling Psychology
☰ Master of Arts in Counseling Psychology
Northwest University-College of Adult and Professional Studies
☰ Undergraduate Psychology Major
Pacific Lutheran University
☰ Bachelor of Arts and Bachelor of Science in Psychology
Saint Martin's University
☰ Major, minor (Bachelor of Arts) Psychology
☰ Master of Arts in Counseling Psychology program (MAC)
Seattle School of Theology & Psychology
☰ Master of Arts in Counseling Psychology
Seattle University
☰ M.A. in Psychology
☰ PSYCHOLOGY, BS
University of Puget Sound
University of Washington-Bothell Campus
☰ Bachelor of Arts Community Psychology (CP)
University of Washington-Seattle Campus
☰ COGNITION AND PERCEPTION PROGRAM
☰ Learning Sciences & Human Development (M.Ed./Ph.D.)
☰ Measurement & Statistics (M.Ed./Ph.D.)
☰ Ph.D. in Clinical Psychology
☰ Ph.D. in Psychology 
☰ Psychology Major
☰ Psychology Major
☰ School Psychology (Ed.S./Cert.)
☰ School Psychology (Ph.D.)
University of Washington-Tacoma Campus
Walla Walla University
☰ Forensic Psychology Major (Bachelor of Science)
☰ M.A., Counseling Psychology (non-thesis)
☰ Master of Arts in Counseling Psychology
☰ Psychology Major (Bachelor of Arts and Bachelor of Science)
Western Washington University
☰ M.S. in psychology, emphasis Experimental Psychology
☰ Psychology BA and BS
☰ PSYCHOLOGY: HUMAN DEVELOPMENT — ELEMENTARY, BAE
Whitworth University
☰ B.A. in Psychology
☰ M.A. MARRIAGE & FAMILY THERAPY