Master's in Experimental Psychology Degrees
Consider a featured online psychology program currently taking applications.
University
Program
Admissions
University of West Alabama
Online Psychology and Counseling Degrees

Multiple programs: Bachelors in Psychology, Master's in Experimental Psychology (Clinical, Healht & Sports Psych), Family Counseling, Guidance and Counseling, Clinical Mental Health Counseling, and more.

Website
View more featured 100% online psychology programs accepting applications for 2023.
What can you do with a Master of Experimental Psychology degree?
Experimental Psychology is a branch of psychology that deals directly with obtaining answers about human behavior through the use of the scientific method.
Although human behavior is a highly observable entity, Experimental Psychologists want to look beyond what can be seen in order to draw conclusions about the unseen causes of behavior. This can be achieved through using psychological theory to state a hypothesis and testing that hypothesis to determine the causes of different behaviors or outcomes.
This type of experimentation is useful in determining environmental causes of negative behaviors, which can play a role in developing more effective public systems for the reduction of crime, creating more comfortable learning environments in an educational setting, and identifying areas of change within early childhood development.
This incredibly applied field of psychology has many applications and uses in modern society. Having the ability to describe, predict, and change behavior makes professionals in this field important to the development of many systems, including those in education, employment, substance abuse, mental health, and research.
Learn more about Online Experimental Psychology Master's Degrees.
What is Experimental Psychology?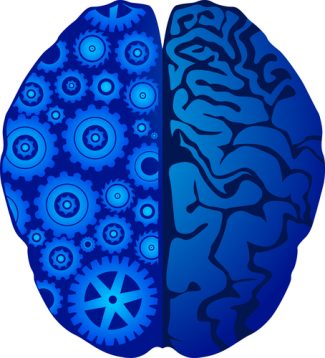 Experimental Psychologists can use different techniques for achieving the data that they need to support change. Experimentation is the most preferred method, since it can be conducted in a real-world environment and provide accurate results.
This includes creating a hypothesis, selecting participants randomly, defining dependent and independent variables, manipulation of independent variables, and observation of dependent variables.
Other methods for testing within this field include behavior observation, independent case studies on individuals or groups, and correlation research. Each of these methods can provide for accurate scientific assumptions about why behaviors are occurring and what in the environment may be the cause.
Experimental Psychology is a subject that can also lead to careers in education, which can contribute to instructing more knowledgeable professionals to work in the field. Consulting psychologists in this field may also provide insight to companies or entities that seek answers about behavior prediction, change, or improvement. This interesting branch of psychology has many different applications, all dealing directly with human behavior and analysis.
University
Program
Admissions
University of West Alabama
Online Psychology and Counseling Degrees

Multiple programs: Bachelors in Psychology, Master's in Experimental Psychology (Clinical, Healht & Sports Psych), Family Counseling, Guidance and Counseling, Clinical Mental Health Counseling, and more.

Website
Pepperdine University
Online Master of Psychology

Choose your path at Pepperdine: pursue licensure as either an LMFT or LPC and serve diverse clients with our online master's in clinical psychology.

Website
Butler University
Online Master of Science in Mental Health Counseling

Cover topics like fundamental counseling theory, trauma and crisis response, and psychopharmacology. No GRE Required.

Website
Concordia University - Saint Paul
MAHS in Forensic Behavioral Health

Get the skills you need for a career at the intersection of behavioral health, criminal justice and the legal system.

Website
University of Southern California
Master's in School Counseling Online

Prepare to become a school counselor in grades K–12 with a Master of Education in School Counseling online from the USC Rossier School of Education. No GRE required.

Website
Overview of Master's in Experimental Psychology Degree Programs
There are a few things to consider before choosing a Master's in Experimental Psychology program for your higher education. Degree programs in this discipline are offering both in tradition and online format.
Both have similar course work and instructors, but online degree programs can provide students with more opportunity for independence with their education, rather than having to plan their everyday lives around class schedules. Regardless of which method of instruction you choose, you should see similarities within each degree program.
One university offering the Master's in Experimental Psychology program - Middle Tennessee State University - requires students to complete 36 credit hours in order to graduate from their program.
This includes a 27 credit hour requirement for core courses, 3 hours in literature review and reading in psychology courses, and 6 elective hours. This program at MTSU allows students to complete the program in around 2 years on average.
Search Online Psychology Programs
How Long Does Does An Experimental Psychology Take?
Educational programs in Experimental Psychology typically last 2 years, but there are some that can be completed at faster or slower rates. Depending on what you require as a student, any of these programs could be what you are looking for. Since this is a highly experimental degree program, some students choose to take hybrid or traditional routes in order to have the hands on experimental experience needed to be an accurate researcher in the field. However, innovative online degree programs integrate independent research and experimentation as a part of their programs as well.
Throughout the duration of a Master's in Experimental Psychology program, students may have the opportunity to take courses that are relevant to Experimental Psychology, alongside developing and testing their own hypotheses.
Traditional programs in Experimental Psychology may also include laboratory experiences that include technology such as electroencephalography and specially set rooms for observations. Depending on where you choose to enroll in a degree program, you may find your experience to vary from another.
Example Courses in Experimental Psychology
Courses in Experimental Psychology typically take into consideration the need for advanced knowledge in research and experiment design. Since these topics are touched on in undergraduate programs, most of the courses in the master's level program are advanced and provide more practical information for upcoming psychologists.
In addition to experiment-driven learning, students may also learn more about the diverse attributes of human personality and development. Our team of educational experts has provided a list of some common courses for Experimental Psychology degree programs below.
Research Methods for Behavioral Sciences
This course can teach students how to properly organize a research project for future experimentation. Students taking this course may be expected to locate resources and provide new and innovative ideas to their area of study.
Statistics
Statistics includes a look into graphical representation of data, working with descriptive statistics, probability, variance, and statistical interference. The relationship between statistical analysis and behavioral experimentation may also be discussed throughout this course.
Theories of Personality
Students in this course can learn about different theories of personality are described and understood in current society. Current ideas and theories in personality will be looked at in detail in order to give students a more modern understanding of personality acquisition and change throughout the lifetime.
Advanced Developmental Psychology
While in this course, students may take a look at the most modern theories regarding lifespan development. Physical, cognitive, and social development are a few of the main topics that are touched on in this course, as well as emotion change throughout the lifetime.
What can I do with a Master's in Experimental Psychology?
Experimental Psychology is primarily based on research-driven experimentation that seeks to better understand human behavior and mental processes. This field can be applied to any area that pertains to human behavior, which can be a broad application for just one subject.
Most Experimental Psychology graduates have the desire to work in an experimental setting, designing tests to determine the causes and triggers for behaviors. However, there are areas in which Experimental Psychology professionals can apply their expertise outside of a lab setting. Our team has researched some of the prevalent areas for graduates within this field to find a career. Take a look at some potential career opportunities below.
Experimental Psychologist
Research Psychologist
Statistician
Education Research
College Professor of Psychology
Consultation
Potential Earnings/Outlook in Experimental Psychology
Depending on where you live, how long you have worked in the field, and what type of field you work in, you may find the earning potential to be incredibly diverse. Experimental Psychology professionals can be found in educational settings, research, consultation, or even with the government. Your ability to earn relies solely on your level of education and the type of field you choose to work in with your degree. Take a look below this section at some salaries for related positions.
Ready To Start Your Master's in Experimental Psychology?
You know the details around the degree, courses you might expect, and how long the master's degree will likely take you to complete. Now you can review our extensive database of available Experimental Psychology Master's degrees below.
Compare the finite details of each one and ask for more information about the ones that sound the most appealing. It will help you figure out which one will best match with your schedule, learning style, and degree requirements.