Master's in Engineering Psychology Degree Programs
Consider a featured online psychology program currently taking applications.

View more featured 100% online psychology programs accepting applications for 2023.
Finding Engineering Psychology Degrees
In the world you live in, there is machinery, furniture, and technologies that you may come in contact daily. Although it may not seem as if psychology should have a place within this realm, it is an ideal place to implement the study of behavior.
Engineering Psychology deals directly with the everyday interaction of people and the products that surround them. This can include an attempt at understanding how to make products easily accessible for people from all age groups, backgrounds, and even with physical limitations.
This could relate to how people physically function with different machinery or technology and even how people could potentially misuse the same products.
Engineering Psychology can help in the development of safe and effective products from a business perspective, which can involve monitoring the use of different products by people and suggesting more efficient methods of production.
For instance, during the manufacturing of computer chairs or computers, Engineering Psychologists can provide insight into the potential flaws and errors present within manufacturing that could be exploited through every day use around young children. Rather than just overseeing the design of different machinery or products, Engineering Psychologists can oversee the function of the device alongside human interaction.
Learn more about Online Engineering Psychology Degree Programs.
What is Engineering Psychology?
Engineering Psychology is not limited to maintaining safe and effective products. This field is also widely used for the creation of technologies and products that can be used by all people.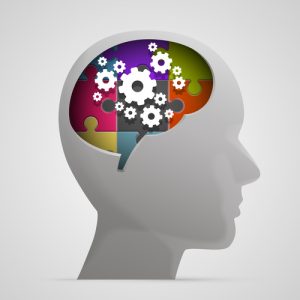 When a new technology is released, it should be functional for people that have high knowledge of technologies, as well as those that do not have a strong background in technology use. Businesses and manufacturing agencies use this method so that they may market their products to everyone rather than just those with prior knowledge of their products.
This interesting field of psychology takes in some of the aspects of experimental psychology alongside human behavior. Students that are interested in being a part of this branch may find their their educational experience includes a look into the design of products and the environment in relationship to the capabilities of those that engage them.
For example, technology designers may want a proactive look at how people from all age groups can use their products, so that they can market it to more than just one group. Engineering Psychologists can help analyze these technologies to help creators make them easily accessible for all people - regardless of their knowledge of technology.
University
Program
Admissions
University of West Alabama
Online Psychology and Counseling Degrees

Multiple programs: Bachelors in Psychology, Master's in Experimental Psychology (Clinical, Healht & Sports Psych), Family Counseling, Guidance and Counseling, Clinical Mental Health Counseling, and more.

Website
Pepperdine University
Online Master of Psychology

Choose your path at Pepperdine: pursue licensure as either an LMFT or LPC and serve diverse clients with our online master's in clinical psychology.

Website
Butler University
Online Master of Science in Mental Health Counseling

Cover topics like fundamental counseling theory, trauma and crisis response, and psychopharmacology. No GRE Required.

Website
Concordia University - Saint Paul
MAHS in Forensic Behavioral Health

Get the skills you need for a career at the intersection of behavioral health, criminal justice and the legal system.

Website
University of Southern California
Master's in School Counseling Online

Prepare to become a school counselor in grades K–12 with a Master of Education in School Counseling online from the USC Rossier School of Education. No GRE required.

Website
Overview of Master's in Engineering Psychology Programs
The Master's in Engineering Psychology degree program consists of a 40-60 credit hour requirement, depending on the university. The type of undergraduate degree you hold can help determine how long your program will last overall. Some students begin with a Bachelor's in Psychology or Engineering, which are the best choices for pursuing this degree program.
The entirety of the degree program can be completed in around 2-3 years. One university offering this degree program - Georgia Tech University - states that their program includes a look into General Psychology and Quantitative Methods as a foundation for further learning in this discipline. Students that choose universities such as this one should be prepared to engage in course work that includes both psychological-based principles and quantitative analysis.
Whether or not to choose a traditional or online program for your degree program can present an entirely different dilemma when making important graduate-level decisions. More people are choosing online programs due to their versatility and convenience, since most are forced to maintain full-time employment while attending school.
Schools that offer this program online typically use the same instructions and curricula as traditional universities, making them a great choice for students needing more flexibility with their scheduling.
Search Online Psychology Programs
Topics in Engineering Psychology Programs
Since this program integrates knowledge from several different disciplines, you may be wondering what topics will be covered while taking courses. Although the course work at universities may vary, there are a wide range of topics that you might expect to see throughout your degree program.
Our team has researched a few schools offering this program to give you a better idea of what you will be learning about in terms of people, machinery, technology, and the environment.
In recent times, computer technology is a huge part of people's everyday life. The interactions that take place between man and computer help designers continuously make these technologies more efficient. This can not only be helpful for everyday use and entertainment, but also in the field of education. Educational fields rely on new technologies to help assist students with learning at all age levels.
Some of the more psychological-based topics focused on throughout this program include visual interpretation, auditory interfaces and perception, cognition and aging, decision making, and human behavior. In order for professions to truly understand the interactions between man and machine, they must first understand how humans absorb and perceive visual, auditory, and other stimulating information from these different products.
Example Courses in Engineering Psychology
Human-Computer Interaction Foundations
This course helps students better understand how humans interact with computer-based systems in an effort to create better user-based systems.
Cognitive Aging
Beginning in adulthood, students within this course can learn more about the cognitive changes that take place throughout this stage of life, and how learning, intelligence, attention span, and problem solving are affected.
Analysis Techniques
While in this course, students can have the opportunity to review the different psychology-based techniques available for analyzing human-computer interaction.
Cognition and Brain Studies
This course can teach learners more about cognition and how it can play a role in the human-technology interaction. Cognitive development over the lifespan is discussed throughout this course, as well as cognitive degeneration causes and studies.
What can I do with a Master's in Engineering Psychology?
Since there has been an incredibly rapid increase in the use of technology over the last decade, the need for educated Engineering Psychologists may be on the rise. It is important for companies that are designing different technologies to employ the expertise of Engineering Psychologists to weigh their products against common human factors.
Our team of educational experts has reviewed some popular areas in which Engineering Psychologists can make a difference. The development and analysis of different products and technologies is the most populated area for these professionals. Some of the fields that employ Engineering Psychologists are listed below this section.
Health Care Equipment Design
Aviation Technology Design
Military Equipment Design
Traffic Systems Analysis and Improvement
Office Technology Design
Computer Program Design
Navigation System Design
Potential Earnings/Outlook in Engineering Psychology
As you move forward into making your decision for a future career, consider the influence of technology on the field of Engineering Psychology. Although psychologists in this field can apply their expertise in fields that do not include technology, this is the most popular for upcoming professionals.